Wang Gang Mountain is rugged and has a unique physiognomy. "Wanggang's Scenery in Spring" is one of the eight scenery in Qinzhou because of the luxuriant tropical rain forest, bamboo forest, clear steams and waterfalls.
Dalong Mount is the peak of Wang Gang Mountain and is 994.6 meters above sea level as the highest mount in Qinzhou. There are 15 mounts which are more than 800 meters above sea level, such as Five-finger Peak, Wanggangtou, Bijia Mount etc. There are many cliffs and rugged mounts. Pingxu is a plain of 800 meters high with cliffs on two sides. With the rocks and trees, it looks like a natural bonsai.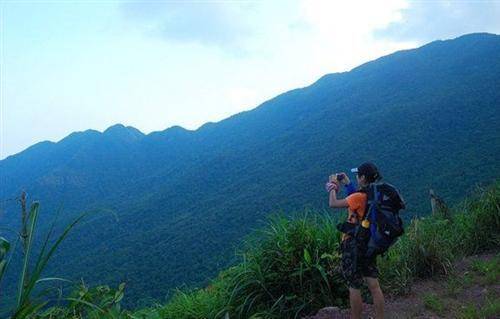 Qinzhou Wanggang Mountain
Solo Adventure Tips:
Location:

How to Get There?
Self Drive Safaris: Wang Gang Mountain is located in Dazhi town and is 53 kms away from downtown. When you reach the town, turn right at the town hospital. ★ Tips You should drive a cross-country automobile because of the bumping roads with the exception of seven –kilometer-long road in Fupin road. You'd better take enough food and medicine with you and visit there with your company on a fine day. And in order to get there soon, you may need a local guide to lead you to the scenic spot.
Ticket Price:

Opening Hours:

More Tips:
Best tourist time: in all seasons. You may have different enjoyment in different seasons. It is always raining in spring when the Wang Gang Mountain is just like a fairyland; while in summer you may feel cool. The climate: the subtropical monsoon climate. It is not cold in winter and not hot in summer. The lowest temperature is in January and the highest in July.
Information accuracy:
We try to make the information on China Travel accurate when we write/edit it. If you find any outdated information, please inform us.