Quanzhou Local Products:
Dehua Ceramics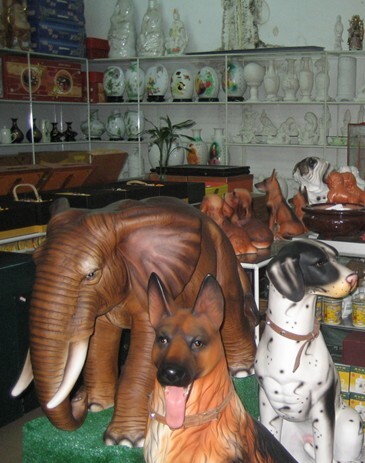 Dehua is one of the three largest ceramic cities of China. In the Song Dynasty, the products sold well in the overseas markets. The white porcelain fired in the Ming Dynasty is transparent all over the body like ivory, and therefore it is called "ivory white". It is accredited as the products of the oriental art in Japan and Europe. The variety of Dehua porcelains includes: Jian white porcelain, Gao white porcelain, Pu white porcelain and newly developed gemstone yellow, Jian red porcelain, re
Anxi Oolong Tea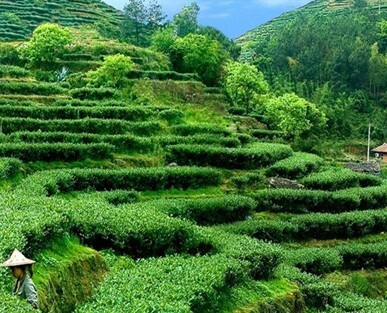 It is between red tea and green tea. It is a half-fermentation tea, which not only has the sweetness of red tea, but also has the cleanness of green tea. It also contains unique natural fragrance of flowers, tastes sweet and fresh. After drinking you will feel the fragrance stays among the mouth and teeth and that sweetness lingers at the bottom of the throat. Iron kwanyin Buddha stamp the crown of the Oolong tea and has been accredited as the quality products by the national light industry de
Yongchun Paper Knitted Picture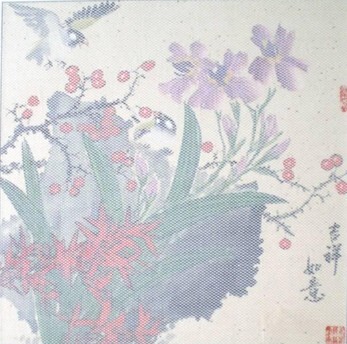 It is traditional folk handicrafts uniquely owned by Yongchun County. It is developed from Chinese paintings. They are paper knitted pictures after being mounted and stuck together. The paper knitted pictures have a wide range of subject matters and diversified content, which almost covers everything ranging from humans, stories through landscapes, flowers and birds to all the wild animals and all the birds of heaven. As early on as more than one hundred years ago, the pictures were exported to
Qingyuan Tea Cake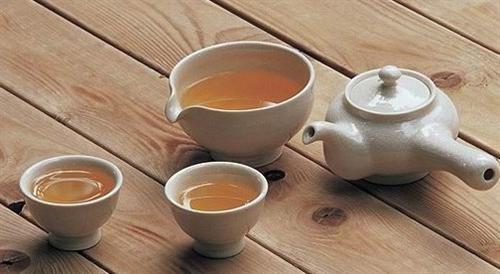 It is exquisitely made by combining Chinese medicinal materials with famous tea. It has a history of more than one hundred years. It has the effects of stimulating appetite, strengthening the spleen, promoting digestion and refreshing oneself , etc. It may not only be used for medicine, but also may be taken as tea. It is cherished by people of Minnan and the south waters.
Silk Flower Lantern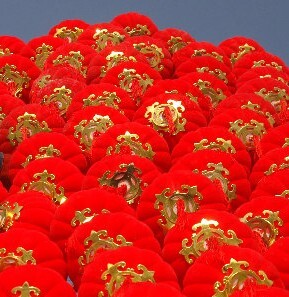 The folk flower-lantern is a superb product of an elegant design and a unique artistic style. The variety includes the polygon ball lantern, palace lantern, twin fish lantern, flower basket lantern, etc. They were once presented to national guests as diplomatic gifts with a good reputation at home and abroad.
Puppet Head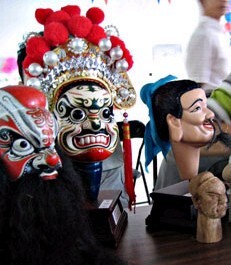 The art of Quanzhou Puppet head enjoys a reputation in the whole world. The products of the master Jiang Jiazou stamp the crown of the carvings of the puppet head. Jiang left more than 280 kinds of works, which are under the protection of the government as the first-class cultural relics.
Hui An Stone Carving
Huian is always called the hometown of stone carvings with a long history. The existent figured relieves in the tomb of Wangchao, the elder brother of Wang Shenzhi in the Tang Dynasty has a history of more than one thousand years. The large dragon column of the Dragon Mountain Temple in Taibei, the blue stone building of the Artesian Spring Temple on the Drum Mountain, ornamental column in front of the Zhongshan Tomb in Nanjing and the stone columns of the grand peoples conference hall in Bei
Quanzhou Shops and Stores:
You might also be interested in:
Top Things to Do in Quanzhou
Travel Confidently with Us

10,000 Satisfied Customers

50 Years in China Travel Industry

Quick Response within 24 hours

Secured Online Payment

Group Tours with Solo Adventure

No Hidden Fees and No Traps