Sanya Local Products:
Surrounded by sea on three sides, Sanya has a number of gradual mudflats, which is good for the marine substances to accumulate. Therefore, it is abundant in the marine life specimens, such as shell and whelk. Furthermore, the pearl breeding industry is developed in Sanya and the southern pearl is highly-praised by the people of the world. The local artisans get raw materials from local resources and make them into many splendid artwares. In the north of Sanya, there is Niulan crystal mineral, which will be an ideal gift for your beloved one. And coral artwares are also quite adorable.
Sanya Shops and Stores:
The shopping area is mainly located around the scenic areas including Dadong Hai, and Tianyahaijiao Tourist Area, and on the Jiefang Road in downtown. Among them, the famous ones are Jingrun Pearl, Niulan Crystal Artwork Factory, Nanhai Hawksbill Store, Guobin Market, and Tianyahaijiao Shopping Street. If you want to buy some seafood, and farm products, the No. 1 Market will be a good choice. As for those who want to buy some souvenirs, the best places are Sanya DC and Business Street. Hairun Pearl Science Museum and Jingrun Pearl Culture Museum are good places to buy pearls and related products. In the Hongqi Street, you can buy coconut-related food, coffee bean, cashew nut and so on.
Hongqi Jie Shopping Street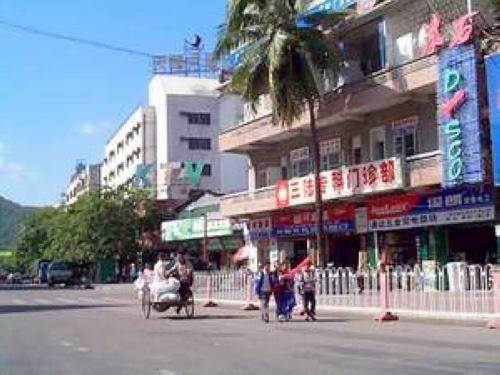 Hongqi Jie Shopping Street is a very unique vehicle-free promenade street, only more than 300 m long. Stores, which are closely linked to each other, sell all kinds of goods from small commodities for daily use to candy, and from the medicine, clothing, footwear, to household appliances. Hongqi Jie Shopping Street has been the most prosperous and bustling street of Sanya City for a long time. The street is divided into two parts, in the north part the main wholesalers for local food, audio-video,
Summer Department Store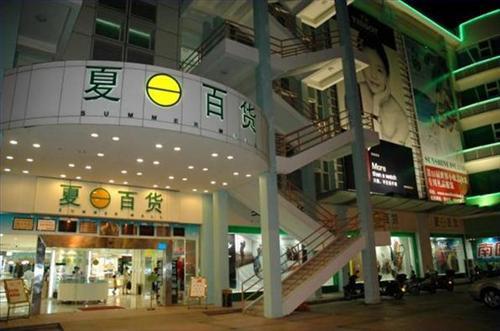 Summer Department Store is located in the central area of the Dadonghai Tourism District. With an area of 20,000 square meters of commercial operation, it is the core commercial facilities of shopping park, which is Hainan's largest tourism shopping area. Summer department store is not only the largest shopping center in Sanya City, but also the largest coastal tourist and leisure plaza.
Honggang Market
Honnggang Market starts from the Sanya cultural palace, about 300 meters on the west side of Jiefang No. 1 Road. It is the distribution center of Sanya's dry goods, such as dry abalone, sea cucumber, shrimp, cashew nuts, and so on. If you are a gourmet, Honnggang Market is a must for you to go where you can buy Three Ya Zhou Treasures, and then take some time to enjoy cooking at home.
You might also be interested in:
Recommended Tours:
Top Things to Do in Sanya
Travel Confidently with Us

10,000 Satisfied Customers

50 Years in China Travel Industry

Quick Response within 24 hours

Secured Online Payment

Group Tours with Solo Adventure

No Hidden Fees and No Traps