Located at the intersection of Xizang South Road and Yan'an Road, Shanghai Big World Carnie is the largest indoor amusement park in Shanghai, which is a comprehensive carnie integrating performances, recreation, viewing and athletics. It's characterized by entertainment, vaudeville, dramas and Chinese folk art performances including ballad singing, story telling, comic dialogues, clapper talks and cross talks. Shanghai Big World Carnie was built in 1917 and was devised and rebuilt in 1982 by the famous architect Zhou Weiji. The architecture of the Big World Carnie is of distinguishing features. The building consists of multilayer hexagon cream-colored spires which are supported by 12 columns. The main building is composed of three conjoint 4-storey-high building groups respectively and there are 2 auxiliary buildings.
Big World Carnie is composed of four major parts, including "Amusement World", "Browse World", "Athletics World" and "Food World". There are eight series of entertainment projects. Among them, the most famous ones are the World Challenge Competition of Athletics World and Guinness World Record Challenge Competition, which attract a number of persons with unique skills from all over the country. The skilled men set lots of world or Chins records. Big World Carnie is the only venue in China where Guinness World Record is set. Besides, the characteristic 12 distorting mirrors are the particular attractions of the Big World Carnie.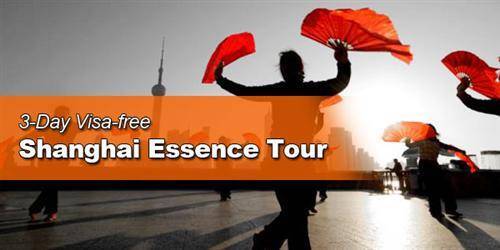 Since the year 2008, the Big World Carnie has been renovated and stopped receiving customers. According to the planning, the brand new Big World Carnie will concentrate on artistic performances and entertainment and integrate traditional dramas, acrobatics, conjuring and the exhibition of folk customs and other intangible cultural heritages. Besides, the world's most advanced and fashionable recreational form will be added, such as multimedia shows, cartoons and interactive entertainment.
History and Development
Enjoying the history of over 90 years, the Big World Carnie used to be the most popular entertainment venue in ancient Shanghai, which was equipped with a number of small-size stages where various shows were performed, such as traditional Chinese operas, folk art performance, dances and vaudeville. There were also movie houses, shopping malls, snack stands and Chinese and western restaurants. After the liberation of the People's Republic of China, Big World Carnie was transformed to be a recreational venue for the broad masses of the people, which featured vaudeville, entertainment and traditional Chinese operas. The entertainment shows suited both refined and popular tastes with civilian style. At present, the Big World Carnie not only maintains the traditional characteristics of national characters, popularity and ornamental value, but also adds some participatory and amusing activities and projects, such as performance theatre, music hall, movie theater, recreation hall, table tennis hall, dancing hall, skating rink and Guinness world record challenge competition hall. Every day, a large variety of shows take turns to give performance uninterruptedly. There are also Chinese-style restaurants and Shanghai's characteristic snack halls.
Solo Adventure Tips:
Location:

No.1, Xizang south road, Shanghai
How to Get There?

Bus No. 127, 71, 48, 49, 01, 17, 18, 23, 980

Ticket Price:

45 yuan per person
Opening Hours:

9:00--21:00
More Tips:

Generally, it's suitable for visiting Shanghai Big World Carnie all the year round. The best periods to visit the Big World Carnie are springs and autumns when it's neither too cold nor hot.
Information accuracy:
We try to make the information on China Travel accurate when we write/edit it. If you find any outdated information, please inform us.