Sun Yat-sen Memorial Pavilion is the former residence of Mr. Sun Yat-sen in Shanghai. Visitor can experience Sun Yat-sen's vivid life by watching his private house. There are a lot of original furniture and documents used by Sun Yat-sen and his wife Soong Ching-ling.
With a simple and elegant decoration, the pavilion reflects Sun Yat-sen's simple and unadorned life. There are warm service and live interpretations to make visitors understand more about Sun Yat-sen.
Highlights
1. Located in 7 Xiangshan Road, Sun Yat-sen Memorial Pavilion is a western countryside style villa.
2. The Villa was bought for Mr. Sun Yat-sen by oversea Chinese in Canada. Sun Yat-sen and his Wife Soong Ching-ling had lived in the house since June in 1918. Soong Ching-ling had lived there until the year of 1937 after Sun Yat-sen's death.
3. Nowadays, the display furniture are original things used by Sun Yat-sen. Due to Soong Ching-ling's memory, it is the same arrangement in the 1920s and 1930s.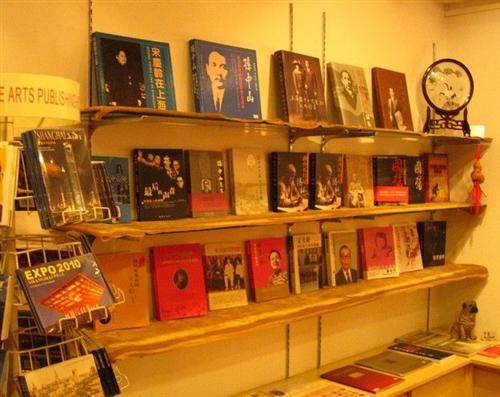 With a distinctive design, Sun Yat-sen Memorial Pavilion has 3 stories with 8 exhibitions. But the third floor is the temporary exhibition area. Sun Yat-sen Memorial Pavilion has a great historic importance, so it has been listed in to Chinese national key historic and cultural relics since 1961.
More than 700 square meters are opening to the public to display over 300 antiques, manuscripts and documents of Sun Yat-sen. Most of them are come to people's sight at the first time. These documents can reveal Sun Yat-sen's great contributions for China during his life.
There are a living room and restaurant at the downstairs, and a study room, bedrooms and a smaller living room at the upstairs. Here Sun Yat-sen finished his great workers such as the Doctrine of Sun Yat-sen and International Development of China ─ a project to assist the readjustment of post-bellum industries. Besides, it was the place that to meet the representative of the the Communist Party of China to achieve the first KMT-CPC cooperation. It is not only Sun Yat-sen's home, but also the office for his Chinese revolution dream.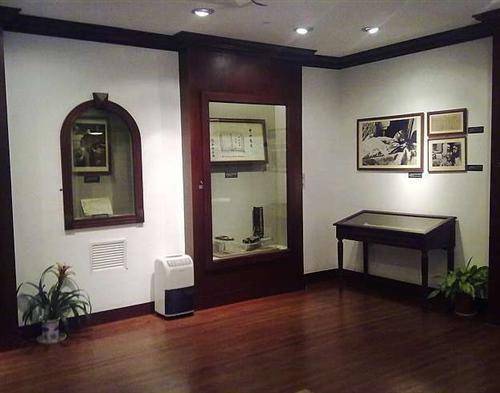 In order to commemorate Sun Yat-sen, Sun Yat-sen Memorial Pavilion held a series of topic exhibitions to make people know Sun Yat-sen. Due to rich manuscripts and documents in the pavilion, the topic exhibitions make people know more Sun Yat-sen in different sides. For example, the Sun Yat-sen in Macau Exhibition was held in 1999 which introduced Sun Yat-sen's life and revolutionary activities in Macau.
About Sun Yat-sen
Sun Yat-sen, also called Sun Wen, was one of Chinese democratic revolutionary during Chinese Modern period, first president and founding father of the Chinese Nationalist Party, and the advocator of Three Principles of the People. He succeeded in anti-feudal revolutions to end Chinese feudal society of the Qing Dynasty. Sun Yat-sen founded the United League of China and was appointed to serve as provisional president of the Republic of China.
Later, he co-founded and became the first leader of the Kuomintang (KMT).Sun Yat-sen has been respected in Taiwan and the mainland of China. He was honored as the Father of the Nation of the Republic of China and the Prime Minister by the Kuomintang, and the great forerunner of democratic revolution in Chinese Modern Period by the Communist Party of China. Based on his last wish, Sun Yat-sen was re-interment in Nanjing Zhongshan Mausoleum in 1929.
See more on China Travel: Nanjing Zhongshan Mausoleum
Solo Adventure Tips:
Location:

7 Xiangshan Road, Luwan District, Shanghai
How to Get There?
Bus 02, 17, 24, 36, 41, 42, 96, 104, 128, 146, 575, 530, 780, 781, 786, 911, 920 and 926
Ticket Price:
20 CNY
Opening Hours:
09:00 to 17:00(Tickets are stopped selling at 16:00.)
More Tips:

Sun Yat-sen Memorial Pavilion is closed from Nov. 10 to Nov.12 and from Mar.10 to Mar.12th every year.
Information accuracy:
We try to make the information on China Travel accurate when we write/edit it. If you find any outdated information, please inform us.