Shanghai Shopping
Shanghai Local Products:
Shanghai Embroidery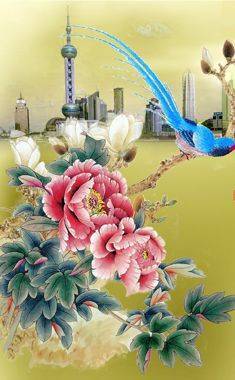 There are altogether 7 categories for Shanghai textile and embroidery, drawn work, machine embroidery, mandarin coat, painting products, carpet and artistic tapestry. They have their own unique features. For example, Gu broidery is the most famous one among broidery in Shanghai with about 500-year history; carpets, most of which are woolen ones, are famous for its exquisite techniques and elegant pattern; and artistic tapestry can show the real beauty of oil paintings and traditional Chinese paintings, they are the best decoration for house.
Shanghai Silk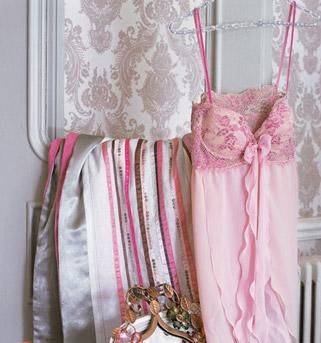 Shanghai is one of the most important manufacturing and exportation places for Chinese silks. The silk products are so popular among the customers home and abroad because of the various categories and good quality, like silk, satin, damask, brocade, velvet and muslin and so on. Especially the household word Jing San Cup flowery print silk, which focus on traditional Chinese paintings, has worldwide reputation with the wonderful colors, typical features and the latest technique.
Kaileeni Clothing And Accessories
Sick of the overly embellished and frilly frocks typically found in Shanghai? Then take a look at Kaileeni, a Shanghai based contemporary American apparel brand with vintage appeal. Expect to find modern pieces produced in small quantities ensuring your won't have a fashion faux pas moment. 84 Fenyang Lu near Fuxing Zhong Lu Tues-Sun 11:30am-7:30pm Monday by appointment only
Jiading Yellow Grass Knitting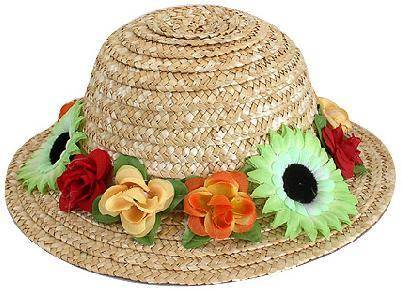 Xuxing country in Jiading district is the well-known Land of Yellow Grass. The yellow grass there is smooth, soft but tough. So the products knitted by yellow grass are beautiful, light and durable. It's the typical product that you must buy when visiting Shanghai.
Dough Sculpture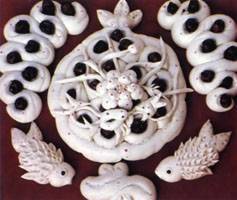 Flour sculpture is an art that mix the glutinous rice flour and the colors to pinch various small figures. The figures are vivid and colorful; hence they are called three-dimensional pictures and silent dramas. The great master of flour sculpture is famous Shanghai artist Zhao Kuoming. His works enjoy high reputation because they can be free from mildew, vermin and crack. Even dozens of years later, they look new.
Shanghai Qipao
Ever since qipao dresses, also known as cheongsams, were designed in China in the 17th century, these formfitting yet elegant one-piece outfits have become a symbol of national, traditional fashion for Chinese women. The style of qipaos most often seen today were evolved and popularized further during the 20th century, especially among upper societies. Today, they are reserved mainly for traditional and formal occasions such as evening wear and brides, and there are two-piece qipaos available as well. Qipaos were the main form of dress during the years of Manchu rule over China during the Qing Dynasty. Manchu women, usually in upper classes, wore what came to be known as qipaos, and even the men wore a similar version. Up until the early 20th century at the end of the Qing Dynasty in 1911, men in official positions wore versions of qipaos while women still typically donned shirts and pants. It wasnt until 1925 that these dresses became popular with women and came to be a
Shanghai Shops and Stores:
The main shopping streets, Nanjing Road and Huaihai Road offer so many international brand-names. But if you are not interested in fashion and prefer shopping at outdoor markets, try Shanghai's numerous flee markets. Beneath Shanghai's magnificent shopping malls, department stores and boutiques, flourish numerous flee markets. The outdoor bazaar at Yuyuan Garden sells various souvenirs and art & crafts while the markets the "Cultural Street Market" on Fuzhou Road, the "Antique Street Market" on Dongtai Road and " Clothes street market on Shimen Road are traditional Chinese open-air markets. Have a unique shopping experience as well as see old traditional side of Shanghai, opposite to its glorious appearance.
Jiangnan Silk Shop And Workshop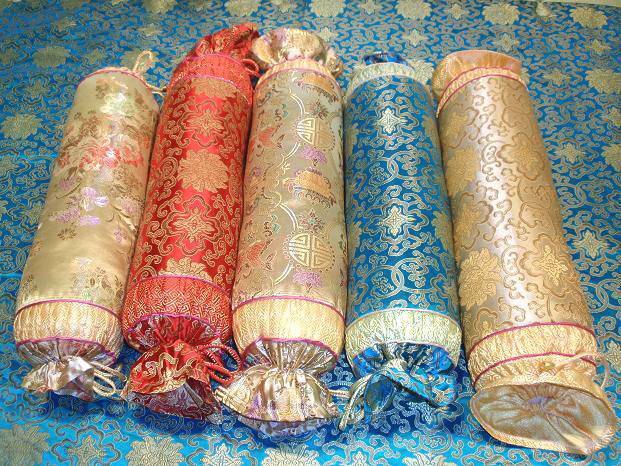 As Chinas national treasure, silk has served as a bridge for communications between China and the world for thousands of years. Enjoying a history of thousands of years, Jiangnan silk boasts the mysterious silk civilization and culture. In Roman Period, Chinas Jiangnan silk had entered into the continent of Europe and was reputed as the soft gold. At that time, wearing silk garments became a fashion pursued by numerous people. In Shanghai, Jiangnan Silk Shop and Workshop is a recommendable place to buy real silk. With antique gate and chic crimson gate post, Jiangnan Silk Shop and Workshop is rather like a silk museum, which is not big and even unnoticeable on the street. Actually, the site of Jiangnan Silk Shop and Workshop used to be an old textile machinery factory that was rebuilt into a market involving foreign interest which specializes in silk. Jiangnan Silk Shop and Workshop began to open to the public in January, 2002, covering an area of over 2,500 square meters. It consists
Nanjing Road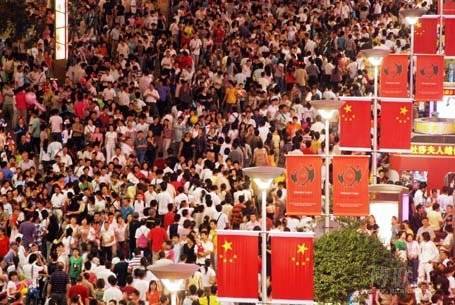 Nanjing Road(南京路), named Park Lane before, is the oldest commercial street in Shanghai, which has been the most prosperous business street since the last century. Nanjing Road stretches from the Bund in the east to Jing'an Temple in the west, with the overall length of 5.5 kilometers, boasting row upon row of large-scale commercial buildings on both of its sides. It offers new goods from various regions and brand-name imported goods. It traverses downtown Shanghai, going through 26 roads. Before liberation, Nanjing Road used to be both an area infested with foreign adventures and a road filled with revolutionary tradition. After liberation, as the most bustling shopping center in Shanghai, Nanjing Road has been reputed as Chinas No. 1 Street. In Shanghai Road, a number of its commercial enterprises have become bellwethers of Chinas retail business enterprise, such as Shanghai No. 1 Department Store, Shanghai Hualina Commercial Building and Shanghai New World Shopping Mall. Nanjing Road
Curio Street At Dongtai Road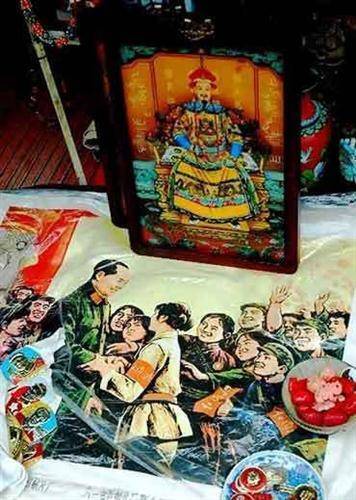 The Curio Street at Dongtai Road is the antique-hunter's mecca. Slightly over-200-meter long, the street is lined with more than 125 small shops selling a mind-boggling variety of items. The main products are China wares, bronze wares, jade pieces, bamboo and wood carvings, calligraphy, paintings, badges, Chairman Mao memorabilia ancient ink, paper, brush pen and inkslabs. The place remains as one of the most popular markets among expats and locals alike. The main fact to remember is that most of the items are not genuine. The fun of the place may not in finding a real antique, but seeing all of interesting items and the haggling experience. Haggle hard if you want to purchase something. Read more
Huaihai Road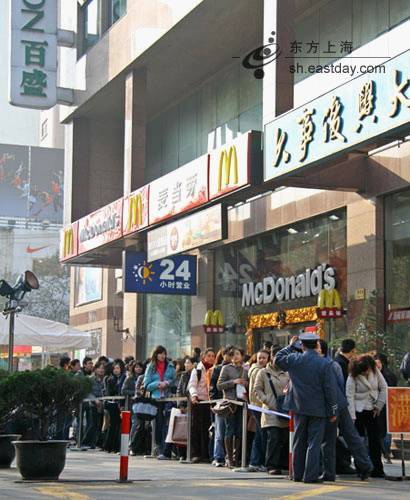 Huaihai Road which is 6 kilometers long with more than 400 stores is famous as a tourist street as well as a shopping street. In the past, it is called as Xiafei Road. In the 90s, Shanghai government rebuilt this street. The new street now seems to be modern and great. For it is so flourishing, noble and graceful, people often say that it approaches Champs Elysees of Paris, Fifth Avenue of New York, and Ginza of Tokyo. And there are many international brand-names from different countries in this street like Pinault-Printemps-Redoute, Maison Mode, Huating Isetan. These international brand-names stores are decorated with European classical style, Chinese classical style, Fashion style, or 21st century modern style that makes shopping in Shanghai match world-class standards. More about Shanghai Huaihai Road
Recommended Tours: