Shantou Transport
Last updated by meimeili at 2016/4/21
Shantou's popularity to tourists is also brought by the extensive transport network, from land, sea, and air.
By Air
A long time ago, Shantou had its own airport called Shantou Waisha Airport. It served both as a civil aviation facility and a military base. However, in the 2000s a new airport was built. It's known as Jieyang Chaoshan International Airport. Located about 28 kilometers away from the city center, the airport serves other nearby areas such as Jieyang and Chaozhou. All the commercial flights from Shantou Waisha Airport were then transferred to the new airport while the former becomes a full-blown base for the military. There are currently more than 15 flights toward the airport, and more than 90 percent of them are from China territories including Xian, Wuhan, Shanghai, Beijing, and Hong Kong.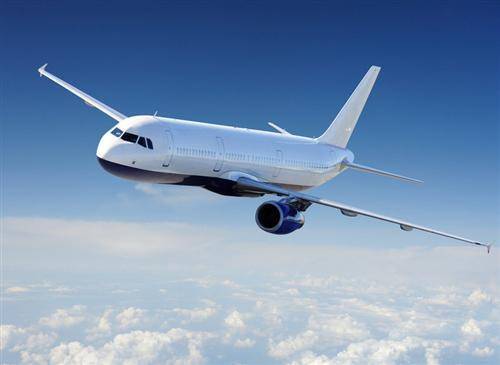 You can also fly into other airports, though the travel time can be long. For example, if you're coming from Hong Kong International Airport, you have to proceed to Shenzhen via the China Railways. Travel time is around 7 hours and 13 minutes with one train change. From there you can ride a taxi toward Shantou for about 20 minutes. You can also be from Xiamen North, which is around 13 hours away from Shantou.
By Ferry
The area is basically surrounded by water, which basically explains why a ferry is a popular mode of transport in and out of the city. It has also become one of the sources of livelihood where beaches and shores are converted into tranquil or trendy villas and resorts.

Shantou port is massive and comprehensive. Ships or vessels can come from several Chinese areas such as Shanghai, Guangzhou, Xiamen, and Hong Kong. The main harbor is connected to more than 200 ports all around the globe. There are also different ports within Shantou, like Chang Shan Wei Port, Xidi Port, Laiwu Port, Guangchang Port.

One of the best ways to travel through ferry is by opting for short cruises from different China ports to Shantou. The ferries can then dock in any of the abovementioned ports. Moreover, in the evenings, the ports become a great area to see a different side of Shantou, especially at night. You can go to Guangchang Ferry Station and board a ferry for a night tour or a dinner. It's a popular activity during summer.
By Buses
If you're planning to save money on transport, you can simply ride the bus. There are two general types of buses: long-distance and city buses. The long-distance buses are those that traverse the main highways and connect you to various cities within the province. For example, you can take a bus that goes through Fujian, Hubei, and Jiangsu. Almost all of them pass through Shantou. You can also take a bus from Macau. The bus network of Shantou is good as there are over 3 stations for long-distance buses that you can choose from.

When you're in the city proper, you can still rely on the buses. The fees can differ depending on your point of destination, which then explains why some round-trip bus rides cost more than the other destinations. Each bus station, nevertheless, comes with a bus guide to let you know which destination it's going.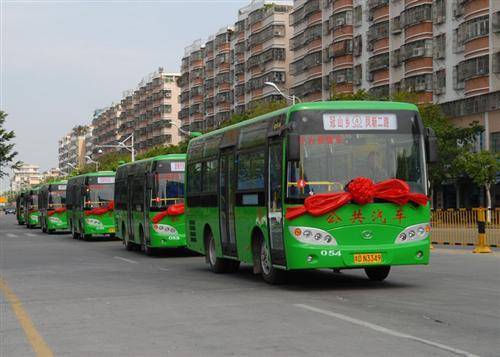 For those who are coming from Guangzhou, they can take the inter-city bus, which costs about CNY 20 per person per destination. You can also come from Hong Kong. You can ride a bus that takes you to Luohu Border. After passing through immigration, you can then ride a bus that takes you to Shantou on the other side. The entire trip may take about 6 hours.
By Train
Another cheap mode of transportation in Shantou is the train. The local railway station serves different cities including but not limited to Nanchang, Shenzhen, Maoming, Wuchang, and Guangzhou. The station is also close to the bus station, so it's convenient for you to move from one place to another. Buses with numbers 2, 4, 8, 12, and 11 can then take you to the city center.

The Guangzhou-Meizhou Railway Line is considered one of the most important as it's also linked to Jing-Jiu Railway, which is then interconnected to other railway lines in a lot of cities in the country. When you need to speed up your train travel, you can opt for the express train.

Most of the trains are already air-conditioned. Visitors can choose among soft berth, tourist berth, soft seat, and hard seat. The travel time can be around 7 to 8 hours. Trains from Guangzhou may begin the trip at 8:50 in the morning.
By Taxis
Like anywhere else in the world, taxis can get pretty pricey even in Shantou. There are many taxi companies in the area, and they can have varying charges. Normally, though, the cost can be between CNY7 and CNY9 while the succeeding distances can start close to CNY3. It becomes a lot more expensive if you want to go to several attractions, as the cost can become fixed. Nevertheless, if you know how to haggle, you may be able to save from the trip and enjoy the convenience and comfort of the ride. You can also choose to travel to and from the airport onboard the taxi. It may cost you 60RMB, though.
Biking
You can also hire a bike in Shantou to truly save a lot of money for your transport. However, it may not be recommended for first-time travelers since the traffic can get pretty confusing and therefore not safe.
You might also be interested in:
Top Things to Do in Shantou
Travel Confidently with Us

10,000 Satisfied Customers

50 Years in China Travel Industry

Quick Response within 24 hours

Secured Online Payment

Group Tours with Solo Adventure

No Hidden Fees and No Traps