It is sometimes said of the city of Suzhou in Jiangsu Province that the city has historically not only been a major cultural hub for the region, it was also once the silk capital of China, as if the two are somehow not interrelated; the fact is that Suzhou's prominence in matters of culture and politics as well as in matters of industry and trade, at least beginning with the Sui (CE 581-617) Dynasty, is directly related to the city's prominence as the silk capital of China: it was the immense wealth that the silk trade cast off it which provided the wherewithal for the city of Suzhou to develop into the thriving cultural center that it became during the Ming (CE 1368-1644) and Qing (CE 1644-1911) Dynasties. Most of the silk that was delivered to the palaces of the Chinese emperors during this period, as well as the silk that was delivered to royal courts throughout Europe and in other parts of the world, originated from the silk-spinning shops of Suzhou.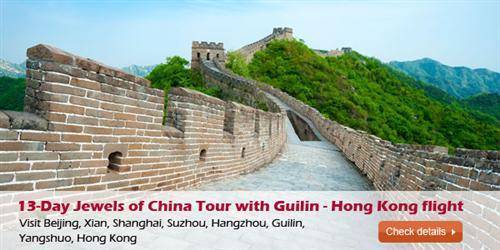 To celebrate this glorious past, the Suzhou Silk Museum was erected in 1991. The museum, which sits on a 9,400 sqm parcel, boasts an architectural style that can be called elegant and refined, yet uniquely modern. Harking back to its ancient past, the Suzhou Silk Museum is deliberately done in white in order to suggest the untinted shade of natural silk, though the architectural style of the building is almost Guggenheim-like (in the Bilbao sense) in its exterior. Suzhou Silk Museum, which is divided into three parts, or sub-museums – the ancient museum, the modern museum, and the contemporary museum – thus combines the ancient with the modern. Not surprisingly, the theme of the museum's permanent exhibit is Suzhou's "Silk Road" past, with its unavoidable cultural exchanges, for good or for worse (wealth sometimes, as it did in the case of Suzhou's Silk Road history, invites robber barons), between China and the rest of the world.

Silk is still spun here, and silkworms continue to produce their precious cocoons after having grown plump on a diet of mulberry leaves from the trees in the back yard of the museum. Visitors may witness the "made-from-scratch" process of silk production by visiting the museum's Silkworm-Rearing Room and thereafter the Silk Weaving Workshop. Though some silk production techniques may have changed over the years, the basic process of silk production remains the same today as it was practiced during the heyday of China's Silk Road trade.
Solo Adventure Tips:
Location:

It's located in 661 Renmin Rd. in Suzhou City
How to Get There?

Ticket Price:

7 yuan
Opening Hours:

9:00-17:00
More Tips:

Suzhou is a large silk market. There are many foreign trade shops, you can find things of all kinds of styles.