Suzhou Local Products:
Shopping at Suzhou is not only to enjoy the materials, but also to receive a kind of taste and culture. The rivers and lakes at the south of the Yangtze River bring intelligence to the Suzhou people, which make them produce particularly delicate goods. As early as in Ming and Qing Dynasties, the goods will be sold extraordinary well so long as they have a "Su" character on it.
Padauk Carving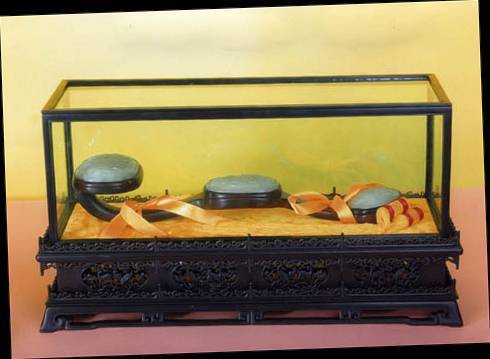 Suzhou padauk carving has a long history. It has formed the Su style--- the style of simple modeling, upright and straight lines, worked excellently and well polished since Ming Dynasty. The wood for padauk carving products are mainly used to decorate meeting rooms, dining rooms, studies. They include beds, tables, sofas and wardrobes. There are other products like boxes, plates, rolling scrolls, etc. Tub-shaped objects, chests and animals, flowers, characters are engraved in the way of shallo
Suzhou Fan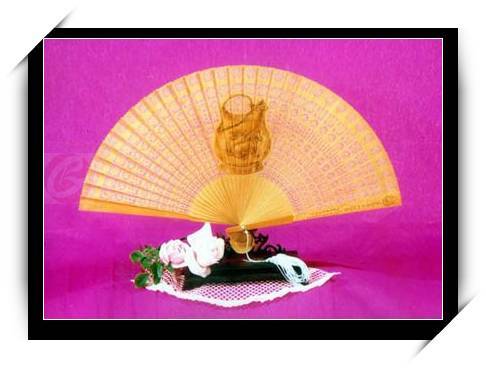 Suzhou Fan is the general term for Suzhou folding fan, sandalwood fan, silk palace fan, paper fan. Suzhou Fan is well known for its long history and refining craft ship. The folding fan got its name for folding is keeping, and is also called scattering fan for scattering it while opening to use. The frame is mainly made of bamboo slats with fan surface made from rice paper. Suzhou fans were produced first at Southern Song (1127-1279) and flourished in Yuan and Ming Dynasties when many masters
Suzhou Musical Instruments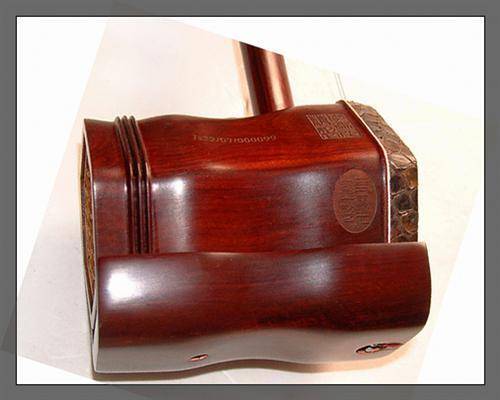 Early in Qing Dynasty Qian Long year, Suzhou musical instrument manufacture was very thriving and the musical instrument manufactured here take the leading position in the whole country. Erhu (two-stringed bowed instrument with a lower register than Jinghu), and bamboo flute developed a new school by its inherent local characteristic and the lasting style. Presently the main musical instrument enterprises are the First Folk Musical Instrument Enterprise, the Second Folk Musical Instrument Ent
Suzhou Embroidery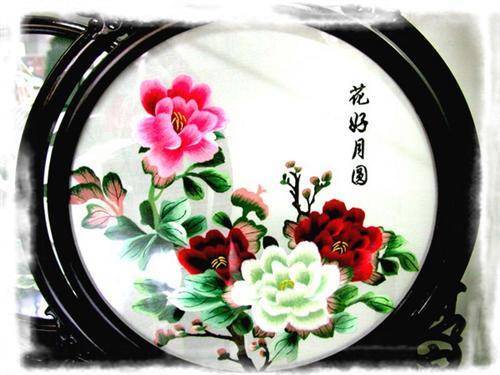 Suzhou embroidery, multi-colored and gorgeous, is regarded as a pearl of Chinese art. The original place of Suzhou embroidery is in the area of Wu County, and now it has already spreaded to Wuxi, Changzhou, Yangzhou, Suqian, Dongtai and other places of Jiangsu. With fertile land and mild climate, Jiangsu is a good place for raising silkworms; as a result this place is rich in silk and wins the name of the town of brocade and embroidery. The superior geographical environment, the gorgeous brocade
Suzhou Writing Brush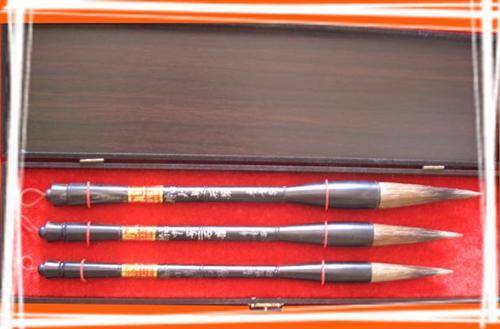 Writing brush, Anhui ink, rice paper and Duanxi Ink-slab, are regarded as The Four Treasures of the Study in China .The special writing brush was introduced into Suzhou from Wuxin, Zhejiang province in late 18th century. In times, Suzhou Writing brush has formed its own local style that varies in shaped, equal-long, round and robust tips. Suzhou writing bushes are classified into six categories: Goat hair, Mixed hair, Purple hair, Wolf hair, Clock glume and Weasel hair. Furthermore, there are
Su Brocade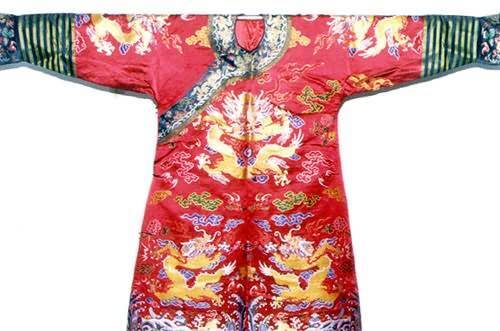 Suzhou Song Brocade, well-known for its magnificent color, delicate patterns and softness, Nanjing Yun Brocade, Sichuan Su Brocade are honored as the most famous brocades in China. Suzhou Song Brocade started at Five Dynasties (907-960), and developed prosperously until Song Dynasty, especially after the empire Songgaozong moved the capital to the south of china, which transferred the national political and cultural center to the south of the Yangtze River. In order to satisfy the cultural ne
Jade Carving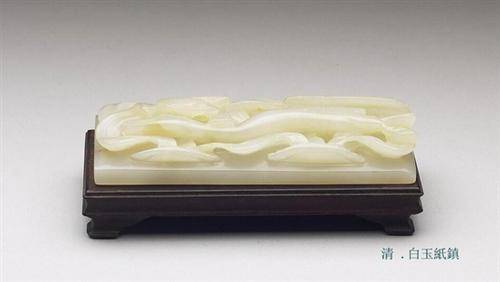 Suzhou
is one of the original centers of jade carvings in
China
. The carved and polished Jade Huang ( a semi-annular jade pendant) and Jade Fu (the jade bend down) have been found in the middle and upper strata of Meiyan ancient cultural relics in Chaoxie (sandal) Mountain, Wujiang in the Wu Country. They are about five or six thousand years old and these are the earliest jade finds in
China
up to now. The
Suzhou
jade carvings are characterized by exquisite workmanship. The Sozhou jade carvi
Gold And Silver Ware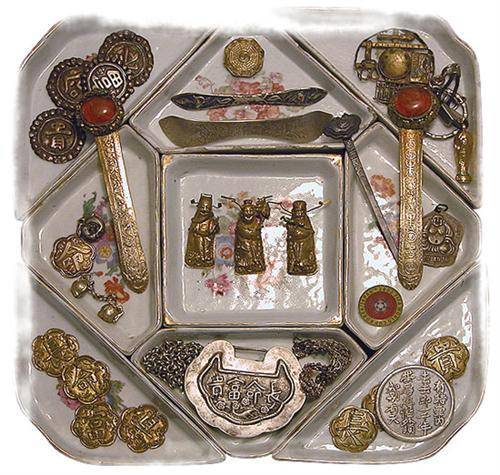 Gold and silver wares include the works of embossment or three-dimensional characters, birds or animals; Lei silk-the handicrafts welded, piled and twisted by using the hair-like gold and silver silk.; Blue -scribble on the gold silverware with the cloisonne enamel powder; Click greenly -add color to gold and silver ware by sticking the kingfisher's feather on them; and Inlay that means inlaying things as spark, gem, pearl, etc. on the gold and silver ornament with welding healer, or inlaying
Lacquer Ware Carving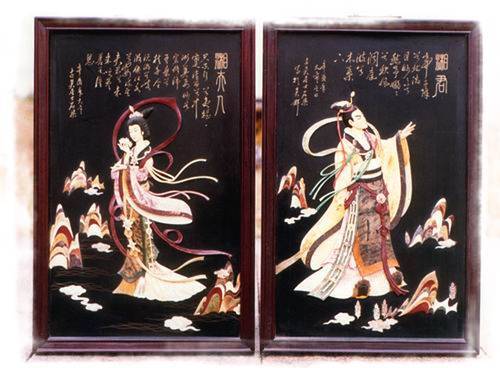 Lacquer ware carving refers to the daily furniture and craftworks made with Xiu decoration skill, delicate carving and mixing natural dopes (big lacquer) Luodianpian, Geseshou, with Qingtian stone. These products are grind-resisting, acid proof, even, bright, fast and durable.
Ke Silk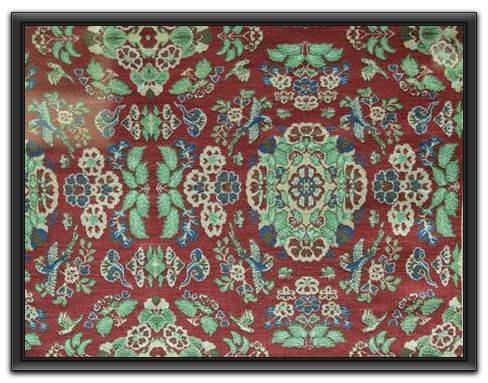 Ke silk refers to the textile with floral design woven flatly with silk. It adopts the raw silk to make longitude, colored boiled silk to make latitude using one bamboo leaf –shape shuttle to dig partial according to the draft. Ke silk is originated before Sui and Tang. Dynasties, and there had Suzhou Ke silk as early as the Southern Song Dynasty
Suzhou Shops and Stores:
Suzhou, a city famous for its long history and ancient gardens, have some special streets, in which you can feel the charm of history and the joy of shopping.
Guanqian Street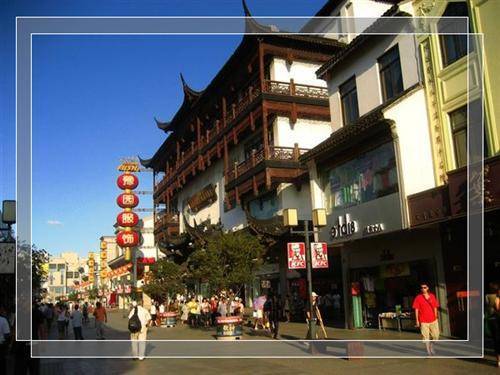 Guanqian Street is the busiest business pedestrian street in Suzhou. With many big emporiums, franchised stores and well-known restaurants, it is considered to be the center of shopping and consumption. It has been a renowned shopping street for two hundred years. Along both sides of the street, there are dense celebrated shops, special local product stores, old famous manufacturers, and various recreation places all over. The night market is also very famous for there you can buy all kinds of
Shantang Street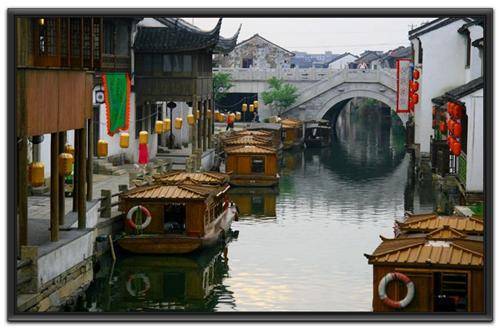 Among those numerous alleys, Shantang Street is regarded as the first street of Gusu. There are three reasons. Firstly, Shantang Street is an ancient street with a 1100-year-long history; secondly, the structure of Shantang Street can be considered to be the representative of the pattern of Suzhou streets; thirdly, it is related to many well-known people and events. Now it has become a famous pedestrian street with many franchised stores, business mansions, bars and so on.
You might also be interested in:
Recommended Tours:
Top Things to Do in Suzhou
Travel Confidently with Us

10,000 Satisfied Customers

50 Years in China Travel Industry

Quick Response within 24 hours

Secured Online Payment

Group Tours with Solo Adventure

No Hidden Fees and No Traps