Taiwan Local Products:
Hualien Stone Statue
Because there were active the earth's crust activities in very old time lots of odd queer and strange stones were developed in Hualien Area, which are carried to riverbeds and coasts by different stream when they are being polished and carved slowly and naturally over a long time. Gradually, as time passes by, the stones with different queer shapes are developed here. After being processed,big stones can be made into building materials and furniture and small one can be made for playing by han
Three Treasures Out Of Gang Shan
The three treasures mean its bean jam, honey and mutton.The bean jam out of Gang Shan is well-known. And there are different brands for the bean jam. Among the brands, the brand, Earth, made by Mingde Company is the famous one. They use choice materials with its good traditional procedure. They pay close attention to the whole process. The brand Earth becomes famous quickly in the food market. The business has developed from a retail stand to a big food factory and now is famous abroad too.Con
Four Treasures Out Of Penghu Lietao
The Four Treasures are Wen Stone(A kind of local special ore), Taiwan coral, Taiwan Haishu and Maogong Stone. Wen Stone is a special kind of beautiful ore produced lonely in Penghu, which are pressed under a certain temperature chemically out of different kinds of materials and which are usually with different colorful veins. Taiwan coral is very pretty and transparent and exquisitely carved. Haishu is also called dark coral or jade green coral. There are three colors that is, golden one,dark
Flavor Fruits
Coconuts produced in Kaohsiung County are delicious and nutritious. Bananas produced in Taichung City are pure and fragrant sweet full of nutrition. There are different kinds of bananas. Lychees produced in Taichung City are very delicious, fresh and nutritious too. They have abundant nutrition like protein, fattiness and vitamins.
Taiwan Shops and Stores:
Ximending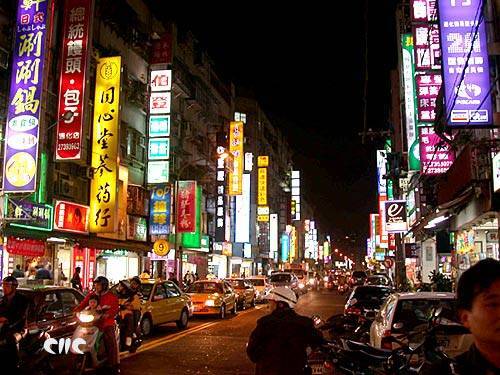 Ximending(西门町), located in the northeast of Wanhua District in Taipei City, is the most important business area and the first pedestrian area of Taipei, bustling with noise and excitement. Ximending is deeply loved especially by young people as their shopping paradise, showing the latest fashion trend of Taiwan. Its various department stores, cinema, theater, play field, teahouse and tavern attract a number of white-collar workers for their pastime. Of course, the local snacks of Taiwan will satisfy
You might also be interested in:
Top Things to Do in Taiwan
Travel Confidently with Us

10,000 Satisfied Customers

50 Years in China Travel Industry

Quick Response within 24 hours

Secured Online Payment

Group Tours with Solo Adventure

No Hidden Fees and No Traps