Tianshui Food
Last updated by susan at 2017/5/18
With wheat and corn as the main crops, Tianshui food is mainly made from flour. There are many delicious snacks including Guagua, Liangpi, Jiangshui Noodle, Jiaotuan and Dalu Noodle and so on. Among all of them, Guagua is one of the most featured dishes there. Historical documents have provided evidences that as early as the Western Han Dynasty, Guagua was a dish offered to the royal family. Nowadays, Guagua, loved by the locals, is one of the most popular breakfasts in Tianshui. Numerous snack bars, offering Guagua everyday, are brisk in business no matter in cold winter or hot summer.
Tianshui Featured Food:
Tianshui Niangpi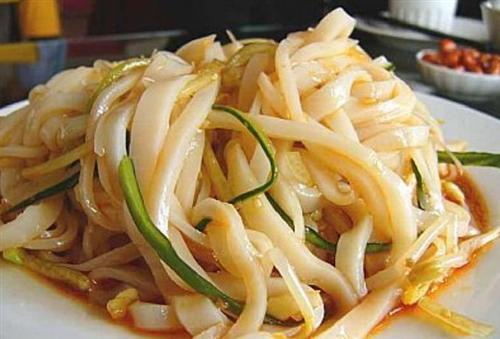 Niangpi is a popular snack made of flour and baking soda. When making the Niangpi, people add the powder into clear water, stir the mixture until it becomes glutinous, and then cook the dough in a food steamer. The cooked thin pieces of dough are Niangpi. It can be served as a staple food, a main dish, or appetizer to go with wine and liquor. It is a very popular snack in Tianshui.
Tianshui Bean Starch Jelly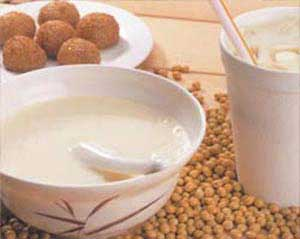 The flavor of Tianshui Bean-starch Jelly varies as the major material differs. Buckwheat, peas, haricot beans and wheat powder can be used to make the jelly. After cooking the bean-starch jelly, people add some chili, sesame soy sauce, mustard, mashed garlic, salt and Chinese prickly ash powder to it and the jelly is ready.
Page 1 of 1 First Previous 1 Next Last