Tianshui Shopping
Tianshui Local Products:
Since ancient times, Tianshui has been an important distribution center for goods and materials in the southeast of Gansu province. It is reputed as "West China Textile City" and "Electric Equipment Centre". There are four big professional markets with respective distinguishing features, selling fur, fur garments, small articles of daily use and vegetables.
Tianshui is a famous fruit-producing city. Apart from the good-quality and tasteful Huaniu apples, Qin'an County in Tianshui also produces good juicy peach, sweet almond, cantaloupe and watermelon, all of which are well-known throughout the country.
What's more, handicrafts like jade carvings, carpets, silk tapestries are famous at home and abroad. Traditional Chinese herbs like Angelica, Dangshen, Gerba Epimedii, Polygonati and Radix Scutellariae are abounding in the land of Tianshui.
Panggong Jade In Qingshui County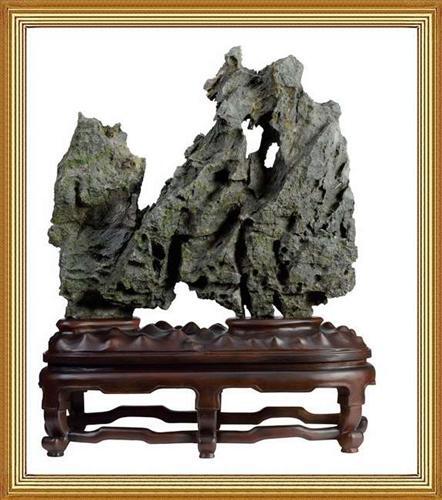 The Chinese regard carved jade objects as intrinsically valuable, and they metaphorically equate jade with human virtue due to its solidity, durability and (moral) beauty. Panggong Jade produced in Qingshui County is smooth, emerald, bright-colored and fine and glossy. It is really good for collection and makes nice gift for friends.
Wushan Three Bean Starch Products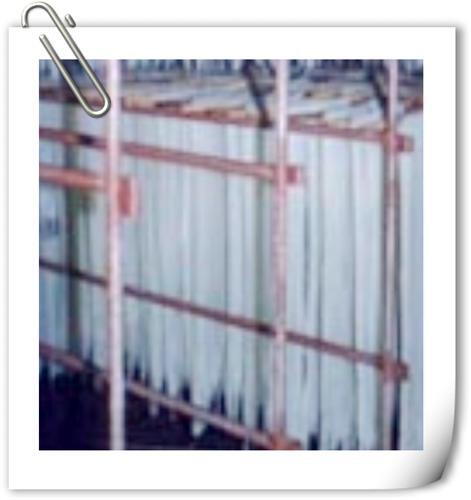 Wushan Three Bean Starch Products include the fine vermicelli, starch noodles and the sheet jelly made from bean starch. The main materials used are yam or horsebean. The bean starch products are bright, delicious, soft and tender.
Wushan Three Woven Products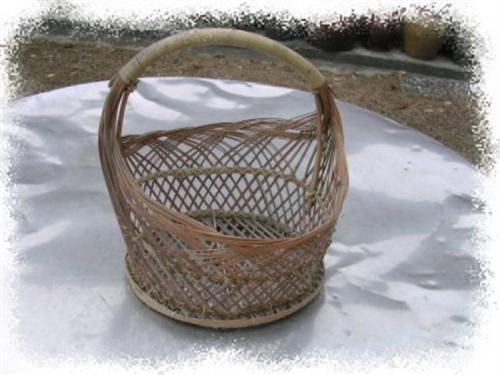 Wushan Three Woven Products include those woven of bamboo, willow and grass strips. It has been a long time since the local people began to weave bamboo baskets, bamboo griddles, dustpans and hand baskets. The local people weave the willow strips, wheat straw and moso bamboo into various kinds of articles and delicate craftworks. Nowadays, the grass weaving is quite popular in Wushan.
Shifo Fine Dried Noodles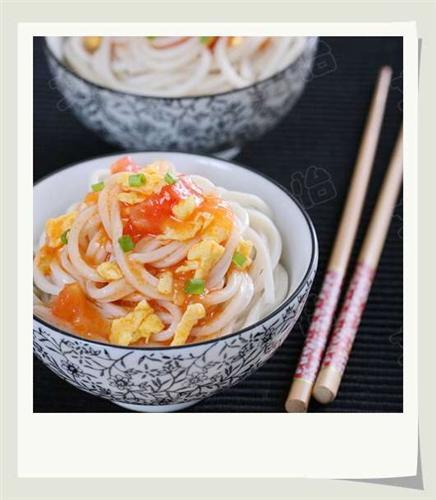 The Chinese history of making fine dried noodles dates back to Yuan Dynasty (1206-1368). In Tianshui, the best fine dried noodles are made in Shifo Township in Sanyangchuan County. The noodles are made of the local winter wheat flour after several procedures. The noodles are fine, delicate, bright-colored and delicious. Shifo Fine Dried Noodles are not only popular in Tianshui, but also sell well in other places.
Tianshui Shops and Stores:
When shopping in Tianshui City, the Asia-Pacific Shopping Centre would be the best shopping mall for you to go. Besides, the Commercial Building, Qinzhou Shopping Mall, Jinlong Shopping Mall, Huaxi Mansion are also the relatively large shopping malls in Tianshui.

Apart from these shopping malls, there are also many professional markets in Tianshui. For example, Qin'an Small Commodities Wholesale Market, Longshan Fur Market in Zhangchuan County, Luomen Wholesale Vegetable Market in Wushan County and Gangu Fur Garments Market are the four professional markets which are well-known in the country.
Tianshui Business Edifice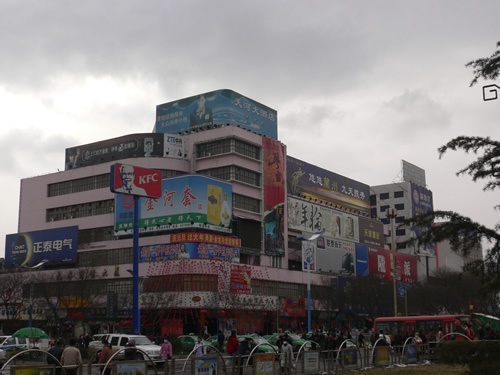 As one of the top shopping malls in Tianshui, Tianshui business edifice is a modern shopping mall for shopping, eating, entertainment and leisure. With the support from the government and social groups, Tianshui Business Edifice has been greatly improved in recent years. By the end of 2007, the total amount of cumulative merchandises selling was 680 million Yuan of which the amount of tax reached 40 million Yuan.
Lantian City Plaza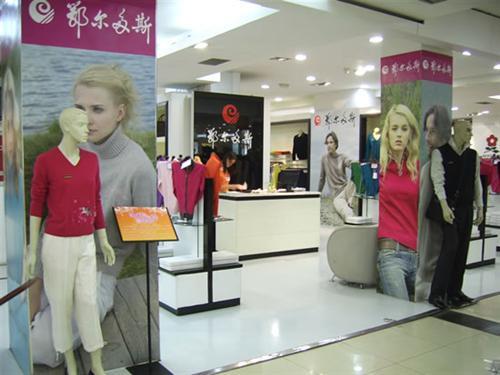 Lantian City Plaza is the first large multi-purpose shopping paradise in Tianshui which was put into business in April, 2008. More than a place to shop and eat, it offers thoughtful service to meet customers' demand of entertainment, leisure and sightseeing. With a total construction area of 60,000 square meters, both the area and the number of brands in the Lantian city plaza is 3.5 times more than the former Lantian Shopping Mall.
Recommended Tours: