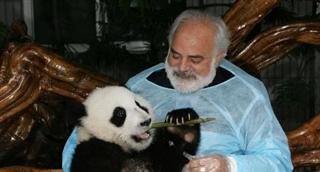 The giant panda is unarguably the most recognized, beloved, and cutest symbol of China. The area around Chengdu city is the natural home of these endearing creatures, as well as the location of the world famous Chengdu Research Base of Giant Panda Breeding. Why see just 1 or 2 pandas in a zoo when you can admire dozens at a time, as well as other amazing attractions?
Price From: USD

$809

p/p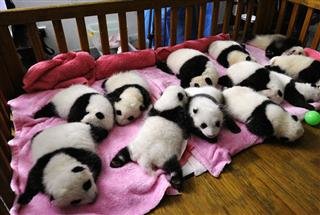 5 Day Chengdu and Bifengxia Panda Breeding Center Volunteer Experience
Chengdu is the principle giant panda natural habitat in China, so what better way to gain an intimate experience with the internationally loved animals than to volunteer with them for 2 days? This Bifengxia Panda Base volunteer program will allow you to learn how to care and interact with the pandas with the assistance of expert staff. As well, visit some of Chengdu's top attractions such as Sanxingdui Ruins & Museum, Wangjiang Park, and Jinli Old Street.
Price From: USD

$929

p/p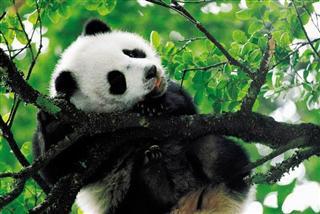 5 Day Scenic Tour to Jiuzhaigou and Huanglong
On this scenic tour of Jiuzhaigou Valley and Huanglong scenic area, you will get to see why nature's beauty has always been so valued to the Chinese people. Jiuzhaigou received its name from the valley's 9 ancient Tibetan villages. The valley stretches more than 80 kilometers (480 miles) and covers about 720 square kilometers. The valley's diverse attractions include Shuzheng Gully, Rize Gully, and Zechawa Gully, numerous crystal clear lakes, and peaks with altitude ranging from 1,980 to 4,800 meters above sea level. These points are so high that various forest ecosystems and landscapes, such as snow capped mountains, can be explored in the area. The Huanglong area provides even more captivating views on this exciting tour of China's top sceneries.
Price From: USD

$2,049

p/p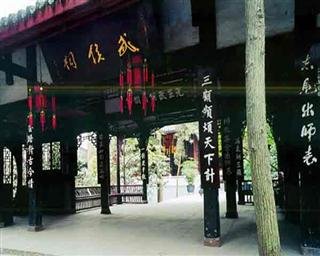 4 Day Panda Keeper Program and Chengdu Highlights Tour
Take part in this exclusive Panda Keeper Program at the Chengdu Research Base of Giant Panda Breeding for an once-in-a-lifetime opportunity to feed and bathe one of the lovely creatures. It is also possible to get fully involved including cleaning the enclosures and collecting and weighing panda poop! Try all this and more on this exciting trip with China Travel
Price From: USD

$749

p/p
Page 1 of 1 First Previous 1 Next Last
You may also like these tours