Tours To Guilin
"I have visited more than 80 countries and over a hundred cities. I have found that no city can surpass the beauty of Guilin. Guilin is really a bright pearl in China." - Former US President Nixon
There's a saying "East or west, Guilin's scenery is the best." You'll find the paradise on earth and get drunk in the beautiful and peaceful moutains and waters. Join a Guilin tour with us or tailor-make a tour to Guilin based on your needs.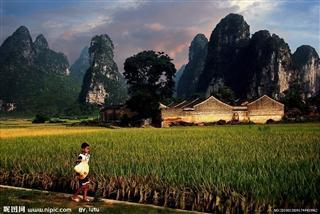 East or west, Guilin scenery is the best! This 3-day Guilin tour package allows you to relax on a Li River cruise and get deep into the Reed Flute Cave and view the Elephant Trunk Hill.
Price From: USD

$349

p/p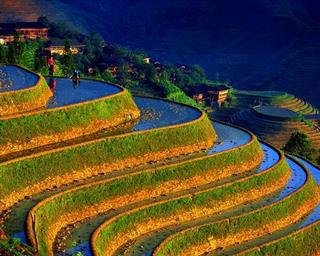 A quick and pleasant escape into nature. Hike up the mountain ridge of Longsheng to see the impressive rice terrace and get in touch with local daily life.
Price From: USD

$559

p/p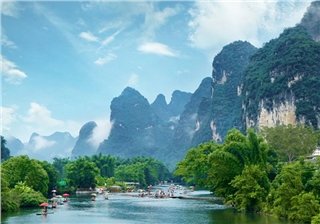 4 Day Yulong River Hiking Trip in Yangshuo
Be a part of the Li River scenery by taking a hike along the Yulong River. The hike will last about 3 hours with easy pace.
Price From: USD

$419

p/p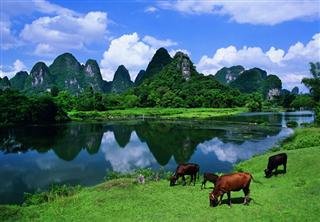 4 Day Explore Guilin's Countryside with Li River Hike
The 20 kilometer hike around Li River will take around 8 hours and will take you to some of the most beautiful landscapes in China. Walk through small villages and explore karst mountains, orchards and rice paddies.
Price From: USD

$539

p/p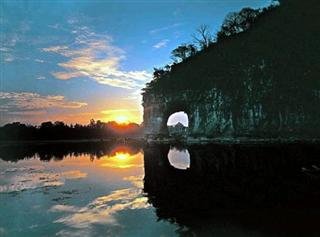 4 Day Guilin & Yangshuo Memories Tour from Hong Kong
As a special treat, we will book round trip flight tickets for our clients between Guilin and Hong Kong so you can enjoy visiting the other attractions in this travel paradise while still helping you save over $300 USD so you can spend them elsewhere.
Price From: USD

$909

p/p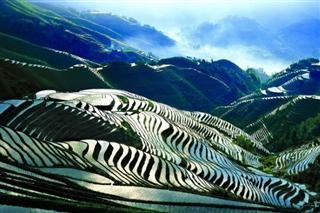 4 Day Classic Guilin Tour from Hong Kong
This 4 day trip will give you the opportunity to take a break from the grinding city life and explore the ethnic minority group of China. We provide round trip flight tickets with savings of over $150 USD.
Price From: USD

$1,219

p/p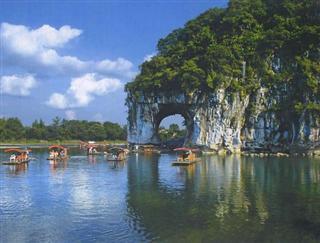 3 Day Essence of Guilin Organized Group Tour
This three day trip will allow you to feast your eyes on one of the most beautiful places in the world- Guilin.
Price From: USD

$229

p/p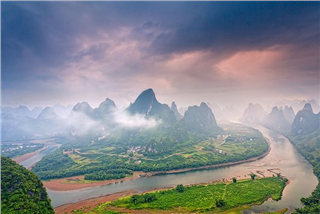 3 Day Escape to Beautiful Guilin & Yangshuo
Get away from the hustle & bustle of big city life to one of nature's masterpieces, it's feast for your senses.
Price From: USD

$1,169

p/p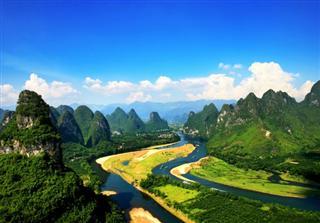 4 Day Guilin & Longsheng Minority Discovery Tour
Visit Guilin's well known rice terraces and the ethnic minority area to learn more about the mountain lifestyle. Explore the beautiful Yangshuo countryside and a cruise on the Li River.
Price From: USD

$539

p/p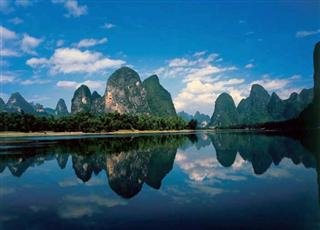 4 Day Guilin & Yangshuo Memories Tour
The Chinese consider the landscape scenery of Guilin as the most beautiful in the world. This tour showcases the best combination of human culture and natural scenery where you can get a close look to the Reed Flute Cave and Elephant Hill where you can see the amazing wonders of nature, cycle in the countryside through ancient villages and paddy fileds of Yangshuo, relax on a cruise along Li River, visit a local farmer's family house where you can talk to the family and explore the household. This will be a great opportunity to experience the rural lifestyle of a Chinese farmer.
Price From: USD

$519

p/p
Page 1 of 1 First Previous 1 Next Last
You may also like these tours