Guilin Tours
Voted as one of the most beautiful rivers on CNN, the Li River in Guilin is God's present to the world. If you are looking for a summer hide-out or an adventure in nature, Guilin is your choice. The small city is just good for idling in the summer breeze. One hour away, you can find Yangshuo excellent for river drifting, hiking, rock-climbing and simply lounging. Please feel free to Contact us your Guilin travel ideas.
China Trips with Guilin Experience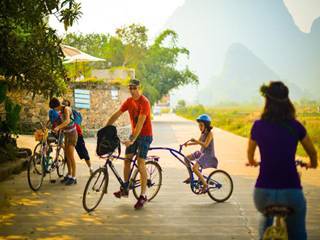 Yangshuo
One of our best-selling hiking tours targeting Yangshuo's amazing rual landscape and relaxing Li River scenic hiking of 20 km.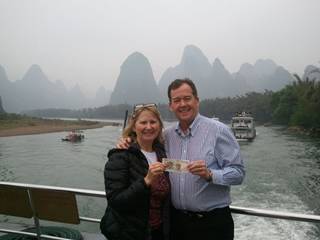 Beijing, Xi'an, Guilin, Shanghai
You will get a glance at Guilin's inner beauty: devoted believers and their temples and monasteries, simple and peaceful life.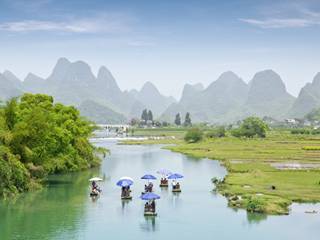 Shanghai, Guiling, Beijng
Majestic Beijing, vibrant Shanghai and beautiful Guilin, return home with a fulfilled China dream.