Yellow Mountain Tours
Huangshan, a well-known tourist area, includes Yellow Mountain Scenic Area, Hongcun Village, and many other attractions. The Yellow Mountain (Chinese: 黄山Huangshan, which its prefecture and governing city are named after) abound with oddly-shaped rocks, twisted pines, seas of cloud, and hot springs, which are the "Four Wonders" of the mountains.
We've designed some tours, which are all very flexible, to cater to different interests and requests. You can also
customize
a tour to fit your requests and budget.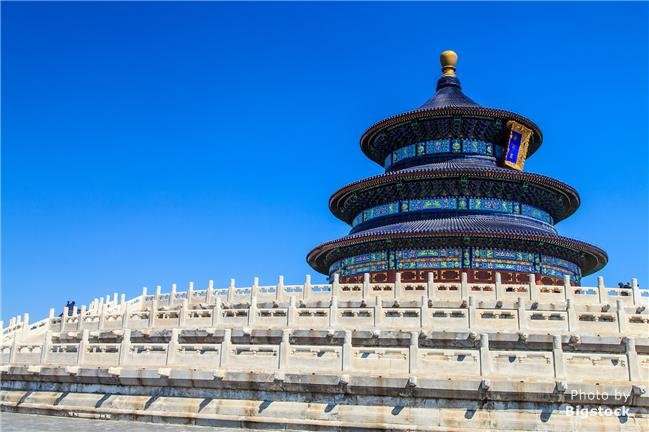 Seize China natural beautiful and historical culture in Beijing, Xian, Lhasa, Chongqing, Yangtze, Yichang, Shanghai, Hangzhou and Huangshan.
FAQ About Huangshan Tours
When is the best time to go to the Yellow Mountains (Huangshan Mountain)?
The beautiful and amazing scenery of the Yellow Mountains varies from season to season. Therefore, it is suitable for a visit all year round.
In spring, from March to May, various flowers blossom, and it is the best time to see seas of cloud.
In summer, from June to August, it is the best time to see green and oddly-shaped pines, and avoid the summer heat on the Yellow Mountains.
In fall, from September to November, visitors will see red maples and chrysanthemums.
And in winter, from December to February, visitors will see rime-full pine branches.
The most popular period is from April to November, but in June, it rains a lot. Try to avoid visiting during the national holidays (May 1st to 3rd and October 1st to 7th).
How can I get to Huangshan?
Flights, normal and high-speed trains, and buses are all available to Huangshan City.
Flights & Trains
There is usually only one direct flight between major China cities and Huangshan per day. Flight and train numbers and times below are for reference only [June 28, 2015].
Destination
Transportation
Type
Hours
From
Shanghai–Huangshan
FM9265 (14:20–15:25)
Flight
1
Shanghai Hongqiao Airport
G1509 (08:27–13:13)
Train
5
Shanghai Hongqiao Railway Station
Huangshan–Shanghai
FM9266 (22:45–23:40)
Flight
1
Huangshan International Airport
G1507 (14:33–18:56)
Train
5
Huangshan North Railway Station
Hangzhou–Huangshan
G1509 (09:35–13:13)
Train
3½
Hangzhou East Railway Station
Huangshan–Hangzhou
G1507 (14:33–17:50)
Train
Huangshan North Railway Station
Nanjing–Huangshan
7 Nanjing–Huangshan trains daily.
Train
6
Nanjing Railway Station
Huangshan–Nanjing
7 Huangshan–Nanjing trains daily.
Train
Huangshan Railway Station

Guangzhou–Huangshan

CZ3627 (20:35–22:05)
Flight
1½
Guangzhou Baiyun International Airport
G636 (09:12–16:18)
Train
7
Guangzhou South Railway Station

Huangshan–Guangzhou

CZ3628 (22:55–00:45)
Flight
1½
Huangshan International Airport
G635 (16:09–23:14)
Train
7
Huangshan North Railway Station
Beijing–Huangshan
CA1551 (18:40–20:45)
Flight
2
Beijing Capital International Airport
8 high-speed trains daily
Train
6½
Beijing South Railway Station
Huangshan–Beijing
CA1552 (21:35–23:55)
Flight
2
Huangshan International Airport
8 high-speed trains daily
Train
6½
Huangshan North Railway Station
Tianjin–Huangshan
7 high-speed trains daily
Train
6
Tianjin West Railway Station
Huangshan–Tianjin
7 high-speed trains daily
Train
Huangshan North Railway Station
Chengdu–Huangshan
FM9266 (19:45–22:00)
Flight
2
Chengdu Shuangliu Airport
Huangshan–Chengdu
FM9265 (16:10–18:55)
Flight
Huangshan International Airport
Soft sleepers are not available on the overnight trains between Huangshan and Suzhou/Shanghai.
Buses
The expressway to Huangshan connects with nearby tourist destinations, such as Hangzhou, Shanghai, Suzhou, Nanjing, Jingdezhen, Wuyuan, Qiandao Lake, Wuhan, and Jiujiang. It takes about 3 hours from Hangzhou, 4 hours from Qiandao Lake, and 6 hours from Shanghai and Nanjing to Huangshan City.
From Huangshan City
you would need to take another bus to the Yellow Mountains (about 1 hour). Direct buses from Hangzhou to the Yellow Mountains take about 3½ hours.
What about the accommodation in Huangshan?
There is a wide range of accommodation, from budget to 5-star hotels in the center of Huangshan (Tunxi District). Tangkou Town is about 1 kilometer (0.6 miles) from the Yellow Mountain Scenic Area entrance, but hotels in Tangkou are very basic.
On the Yellow Mountains
,
hotels range from 3-star to 5-star. The conditions of hotels on the mountain may not reach the standard of cities like Beijing. Due to the moist weather on the mountains, the rooms are sometimes humid, even mouldy. Despite the lack of choice,
we select hotels carefully
based on previous customers' feedback, hotel environments, locations, and services.
You will be accompanied by your guide to check the room.
If you are dissatisfied with the condition of the room, and there are other rooms available, your guide will help you to change a room. If there is no other available room, your guide will try his/her best to make the room meet your requests.
When is the best time and location to see the sunrise on the Yellow Mountains?
The best east-facing viewing areas are Dawn Pavilion, Beginning-to-Believe Peak, Refreshing Terrace, Lion Peak, Purple Clouds Peak, Bright Top, Jade Screen Peak, Lotus Blossom Peak, and Celestial Capital Peak. Photography lovers should arrive at sunrise viewing places early, as the best positions are only for less than 10 people.
Seasonal Best Places to See a Yellow Mountain Sunrise:
Spring: Bright Top, Refreshing Terrace, Lion Peak, Gongyang Peak
Summer: Bright Top, Refreshing Terrace, Lion Peak, Purple Cloud Peak
Fall: Bright Top, Lion Peak, Purple Cloud Peak
Winter: Bright Top, Beginning-to-Believe Peak, Gongyang Peak
Approximate Sunrise Times:
Spring: 05:30–06:00
Summer: 05:00–05:40
Fall: 05:30–06:20
Winter: 06:20–7:00
The exact sunrise time is different each day, and you cannot see the sunrise under some conditions. Your guide will tell you whether you have a chance, the exact sunrise time, and best observation places the night before.
Are cable cars available on the Yellow Mountains?
Most visitors take Yungu Cableway up to where the major hotels are on the mountain. You can also take Yuping Cableway on the west side of the mountains up to the very busy area around Welcoming Guest Pine.
Taiping Telpher is one of the longest cableways in the world, and ascends from the little-used north gate. A monorail also ascends from the west gate through the West Sea Grand Canyon area.