Weihai Featured Food:
Sea Worm
There is only one production place of Sea Worms in China, which is Bohai Bay. With a reputation of Naked Sea Cucumber. Sea Worm is soft, yellow and rich in nutrition, without any burs. It is a seasonal product which can only be found in high seas of early spring.

Fried Chinese Chives & Sea Worms is a famous dish of Jiaodong Area where dumplings and buns with Sea Worms can also be found. Since Sea Worms are rich in VE, it is a good choice for the males.

The ways of making Fried Chinese Chives & Sea Worms:
1. Make the Sea Worm clean, boil it with a little hot water then cut the Sea Worm and Chinese Chives into chunks.
2. Saute Chinese Chives and Sea Worms and add it with a little wine, salt, sauce and teal oil and mix them up.

The color of this dish is purple touched with red and the taste is very nice.
Seafood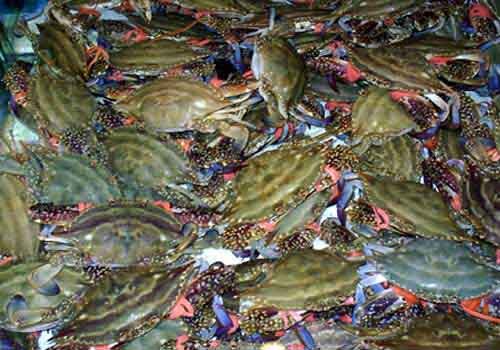 The top choice of Weihai food is the seafood. Various kinds of seafood like living fishes, shrimps, crabs and snails can be found in the restaurant. Perhaps it is because of speedy wind and quick waves in Weihai Bay, the hairtail in Weihai is especially wide and thick. Sea Urchin of Weihai is as big as a fist and rich in protein. With a taste of crisp, tender, fresh and fragrance, Sea Worm is also a kind of surprising seafood in Weihai. Seafood Dumpling is a unique feature of Weihai.
Page 1 of 1 First Previous 1 Next Last
Top Things to Do in Weihai
Travel Confidently with Us

10,000 Satisfied Customers

50 Years in China Travel Industry

Quick Response within 24 hours

Secured Online Payment

Group Tours with Solo Adventure

No Hidden Fees and No Traps