Wuwei Food
Last updated by  at 2017/5/20
Wuwei Featured Food:
Braised Lamb In Soy Sauce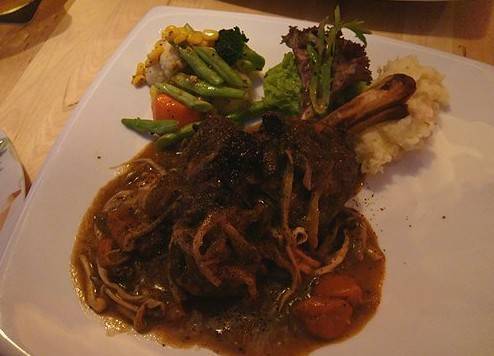 The lamb is tender, fat and lean but not greasy. It is a popular local dish and known as "Delicacies on Frontier Fortress". The animal husbandry of Liangzhou District is famous in the world. Among the people, the reputation of lamb is higher. Once there was a saying "We'd rather have a dish of red-cooked lamb than attend a grand banquet".
The Bun Stuffed With Preserved Pork
The bun stuffed with preserved pork, dating from Ming Dynasty, was known as the hamburger of Liangzhou Area. The main ingredients are fresh pork and traditional sauces. Stew the pork with pepper, aniseed and other traditional seasonings. After unique cooking skill, the preserved pork is fragrant, rich yet not greasy. Use sharp knife cut the steamed bread into small slices then stuff the pork and pig tripe, forming hexagon or octagon shape. It is suitable to be eaten all year round.