The Former Residence of General Zhang Xueliang, located at No.69 Jianguo Road, Xian, is a courtyard housing three-storied brick-and-wood-structured western-style building. It has been turned into Xi'an Incident Memorial Hall today, the historical relic under the national protection.
Zhang Xueliang, born on 3 June 1901 and died on 14 October 2001 in Honolulu, Hawaii, United States, was a very famous patriotic hero during the Chinese People Anti-Japanese War. His nicknamed is the "Young Marshal" for him becoming the effective ruler of Northeast China and much of the North China when he was only 27 years old on 4 June 1928. On 6 April 1936, Zhang Xueliang met with Premier Zhou Enlai to plan the end of the Chinese Civil War. In the Xi'an incident (12 December 1936), Zhang Xueliang and another general Yang Hucheng detained Chiang Kai-shek, the head of the Kuomintang government, and forced him agreed to form a united front with the communists against the Japanese invasion. This is the well-known Xi'an Incident, also called Double-12 Incident. As a result, the incident secured the second cooperation between the Communist Party and the Kuomintang. General Zhang Xueliang had made a great contribution to the liberation and revolution of Chinese people. However, he had spent over 50 years under house arrest by Chiang Kai-shek and his son after Xian Incident.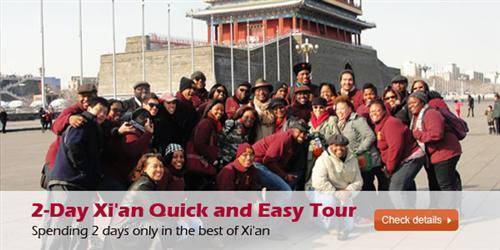 Solo Adventure Tips:
Location:

No. 69 Jianguo Road, Beilin District, Xian
How to Get There?

Take Bus No.712, 7 and get off at Jianguomen Stop.
Ticket Price:

10 yuan/person
Opening Hours:

8:30-17:30
More Tips:

Tel:029-87214438 029-87418265
Information accuracy:
We try to make the information on China Travel accurate when we write/edit it. If you find any outdated information, please inform us.