Taebaek Mountain is the most famous mountain in east of Mainland China. It can be found in the middle of the Qingling Mountains at the junction of Zhouzhi, Taebaek, and Mei County. Regarded as the dividing line between the distinctive northern and southern China sceneries and geography, Taebaek of Qingling spans across southern Shaanxi Province. Its unique location is what creates its complex and distinctive natural environment where the weather is constantly changing.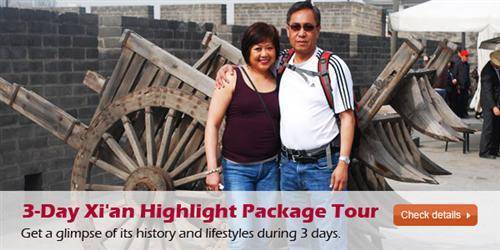 In Taebaek, forest landscape constitutes the majority of the coverage, while grand mountains and peaks form the skeleton, and clear streams and crystal lakes round out the context and cultural landscape. As well, the well-known Three Pools within the scenic area are conveniently covered with snow all year round, and the experience of Taebaek snow in the height of June is a famous attraction. All of these features collaborate intimately with each other, creating a vivid picture of static and dynamic, natural and cultural, helping Taebaek become a top China eco-tourism attraction. Taebaek Mountain was selected as one of Undiscovered China Attractions .
Solo Adventure Tips:
Location:

Taebaek Mountain, the Middle of Qingling Mountains, Zhouzhi County, Xian.
How to Get There?

1.Take Tourism Bus from Xian to TangYuKou(Taebaek Mountain) at Xian Railway Station. Departure time: 15:00; Bus fare: 9.5 yuan/person
2.Take Bus from Xian to Mei County at Xian Bus Station and get off at Changxing Junction (Lukou) and then transfer to bus to Tangyukou at Panjia Village Bus Station. Departure time: 7:10-18:00, every other 30 minutes a bus depart. Bus fare: 15 yuan/person

Ticket Price:

Entrance Ticket Price: 50 yuan/person
Opening Hours:

8:00—19:00
More Tips:

It is quite cold there. No matter when you go, remember to keep as warm as possible.
Information accuracy:
We try to make the information on China Travel accurate when we write/edit it. If you find any outdated information, please inform us.