The Yaozhou Ceramic Kiln, first to be used to create ceramic in the Tang Dynasty, is one of the most famous ceramic kilns in ancient China. After the development during Five Dynasties and Ten States, the Yaozhou Ceramic Kiln reached its climax in the Song Dynasty and ended up its work in the last period of the Yuan Dynasty, with a long history of more than 800 years.
It is renowned not only for its delicate ceramic, but also for its large scale, won it a title as "Ten-li Kiln" (a kiln site with an area of five square km). It is located in today's Tongchuan city, Shaanxi province, leaving over 300 valuable relics coming up out of land and more than 200 workshops and kiln sites, which award it the rare huge treasury of the ceramic culture of China in the world.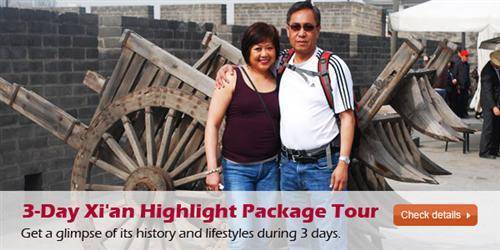 Solo Adventure Tips:
Location:

Tongchuan city, Shaanxi province
How to Get There?

Take long-distance bus from Xian to Tongchuan at Xian Railway Station and get off at Huangpu Toll, then walk north 100 meters. Bus fare: 25 yuan/person

Ticket Price:

20 yuan/person
Opening Hours:

9:00-16:30
More Tips:

The Museum is closed every Wednesday.
Information accuracy:
We try to make the information on China Travel accurate when we write/edit it. If you find any outdated information, please inform us.