Xian Weather
Last updated by peggie at 2015/11/29
Xi'an is located in the warm temperate zone, enjoying a semi-humid continental monsoon climate. It has four distinct seasons and moderate climate. In summer, it's hot and very rainy; in winter, it's chilly and there is less snow and rain. In the periods of spring and autumn, rainy days last very long. The annual average temperature of the city is 13.3℃. The highest temperature is about 40℃ and the lowest temperature is about -8℃. The lowest temperature ranges from -16 to -20℃. The hottest month falls in July, with the monthly mean temperature ranging from 26.1 to 26.3℃. January is the coldest month of the year, with the monthly average temperature ranging from -0.3 to -1.3℃. The annual precipitation is unbalanced, in which 78% of the rainfall is concentrated from May to October. The rainfall from July to September occupies 47% of that of the whole year. The northeast wind blows hardly in winter and there is southwest wind in summer.
Best Visiting Time
The period from March to May when the blossoms are in full bloom and the period from September to November when the weather is pleasant are the best periods for visiting Xi'an.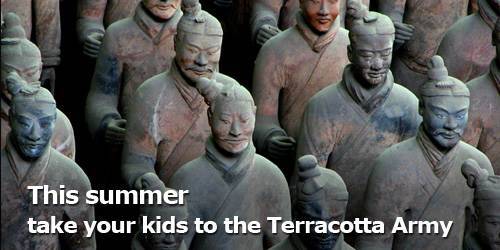 The Annual Temperature
Jan
Feb
Mar
Apr
May
Jun
Jul
Aug
Sep
Oct
Nov
Dec
Average
-0.1
2.9
8.1
14.7
19.8
24.8
26.6
25.3
19.9
13.9
6.9
1.3
High
17
24.1
27.8
33.6
38.6
41.8
40.3
40
38.2
33.7
24.1
21.6
Low
-16
-11.3
-6.6
-1.3
4
10.1
15.2
12.5
6.6
-1.9
-12
-14.7
Precipitation
(mm)
6.9
9.6
28.6
43
60.2
54.4
98.6
70.8
91.6
59.9
23.9
5.8
wind speed (m/s)
1.3
1.6
1.8
1.8
1.8
1.9
1.8
1.8
1.4
1.3
1.4
1.2
Spring
Spring lasts from March to May in Xi'an. The temperature rebounds, but not stable. Sometimes, after suddenly getting warmer, the weather has turned cold again. The average temperature is 7.9℃ in March, 14.1℃ in April and 19.4℃ in April in Xi'an. The rainfall of spring accounts for 25% of the total. The weather in spring is pleasant, which is quite suitable for tourism and outdoor activities.
Summer
Xi'an is ranked as one of the four stove cities of China. Summer of Xi'an, lasting from June to August in Xi'an, is burning hot and very rainy. July is the hottest month of the year, with the average temperature of 26.3℃. The average temperature of June is 24.8℃ and is 15.3℃ in July. The rainfall of summer accounts for 37% of that of the whole year, with about 10 rainy days every month. The storms in summer account for 50% of the total.
Autumn
Autumn lasts from September to November. Due to the impact of Pacific subtropical high, there's lots of rainfall in autumn in Xi'an and wet weather is frequent, with the monthly average rainfall of 99.5 mm. The average temperature is 19.6℃ in September, 13.8℃ in October and 6.8℃ in November. Autumn is the best time to visit Xi'an, with comfortable and cool weather condition.
Winter
Winter lasts from December to the following February, which is chilly and there is little snowfall. The average temperature in January is -0.5℃. Influenced by the strong cold wave, the lowest temperature may reach -10℃. It is very dry in winter, with little precipitation. The whole precipitation of winter is only 24 mm, accounts for 4% of the total. Chinese New Year, the spring festival usually falls in February, when it's too crowded and there are numerous celebration activities in Xi'an, such as shadow plays and lantern festivals.
Avoid Peak Traveling Periods
It is strongly suggested that tourists should avoid peak traveling periods in China, when there are numerous Chinese people traveling, bringing inconvenience to tourists, such as transportation and accommodation. During peak traveling periods, it's very difficult to get a flight or train ticket and hotels raise their prices a lot. Shopping malls are crowded with people.
The peak traveling periods include some traditional Chinese festivals, including New Year's Day (January 1st to 3rd), Spring Festival ( late January or early February), May Day( May 1st to 3rd) and National Day holidays( October 1st to 7th).
You might also be interested in:
Recommended Tours:
Travel Confidently with Us

10,000 Satisfied Customers

50 Years in China Travel Industry

Quick Response within 24 hours

Secured Online Payment

Group Tours with Solo Adventure

No Hidden Fees and No Traps