Jiajin Mountain and Fengtong Stocaded Village National Nature Reserve
Last updated by peggie at 2016/4/19
The scenic spot develops its unique style with high mountains, lakes, historical sites of Red Army. Combined with the great snow-capped mountains and , it's like a living mountains-and-waters painting with natural and ecological scenery.
Fengtong Stocaded Village
Covering an area of 40,000 hectares, the village is a natural paradise of rare animals, such as giant pandas and snub-nosed monkeys, with undulating mountain ridges, emerald green valleys, dense forests, springs and waterfalls, and abundant dwarf bamboos. Type Species of dovetrees and katsura trees also take root in the village. There are 1050 vascular plants and 378 animals. Covering an area of more than a thousand mus, the management division consists of showrooms of scientific research, animals domestication and breeding farm which domesticate giant pandas, red pandas, sun bears, black bears, tragopan temminckii and etc. With an coverage of over 40 mus, the giant panda semi-wild breeding farm also include animals such as, the white-lipped deer and red pandas, which can be viewed by tourists.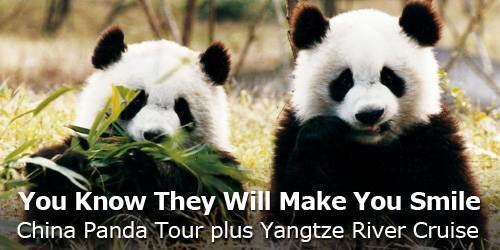 Jiajin Mountain
Jiajin Mountain, the first snow-covered mountain crossed by the Red Army, was approved as a provincial scenic and historical scenic spot in 1994. With dense virgin forest, charming natural scenery, glittering snow-covered peaks, Jiajin Mountain is the source region of Qinyijiang River. Going against the rapid currents, tourists can watch precipitous cliffs on banks, serene valleys, deep gorges, clear lakes, splashing waterfalls and wild animals which form a yearning natural landscape. Jiajin Mountain is also the only way between Yaan and the Four Girls Mountains of Xiaojin County.
Qiaoqi Tibetan Village
The Tibetan village is located in the nature reserve at the foot of Jiajin Mountain. Sparsely populated, the scenic area is rich in wildlife resource and densely covered with woods. With Tibetan buildings, the scenic spot is like an mountains-and-waters painting organically combining Tibetan culture and natural landscape. Tourists can appreciate the diverse Tibetan customs, unique architectural styles, folk dresses and adornments, culture of food and drink, religious ceremonies and proprieties and especially the distinctive campfire ball which is exciting and intoxicating.
Solo Adventure Tips:
Location:

How to Get There?
Tourists can take the bus to Baoxing County at the station.
Ticket Price:

Opening Hours:

More Tips:
Best Time for Tour: all the year around
Information accuracy:
We try to make the information on China Travel accurate when we write/edit it. If you find any outdated information, please inform us.