About New Century Cruises
New Century Cruise fleet is a series of 5-star river vessels with spacious cabins and private balconies. The ships are the grandest and most luxurious which offers passengers a comfortable and wonderful journey on the Yangtze River. Decorated with a Europe decoration style, the modern and graceful vessels play a vital role among the river cruises along the Yangtze River.
The company was founded in 1997 and runs the cruises business for the foreigners on the Yangtze River. There are five vessels in the company including Century Sky, Century Sun, Century Paragon, Century Legend and Century Star.
In order to develop a better cruise business, New Century Cruise Company has cooperated with the famous Viking River Cruises in the world since the year 2003. In 2007, the company cooperated with well- known Nicko Tours in Germany. These cooperations make the New Century Cruise Company plays an irreplaceable role among the cruises on the Yangtze River.
Features:
Well trained high-quality crew and outstanding service make its fame. Cabins have private balconies and the floor-to-ceiling windows which offer much cozier journey to view the magnificent scenery on the Yangtze River.
There are various onboard activities such as cultural lectures, a study of Tai Chi Chuan and shopping. In addition, recreational facilities including beauty salon, massage room, library, internet cafe, fitness center meet the need of the passengers.
And communication facilities including the satellite TV, fax machines, international broadcasts make a fast and convenient connection with the outside world. Two sightseeing elevators are the highlights of the cruise fleet. Business services on the ships make it become the right cruise for a business travel.
New Century Cruise Company have two excellent cruise routes including the classical Yangtze River cruise route between Chongqing and Yichang(in Hubei Province) and the extended cruise route between Chongqing and Shanghai.

Itineraries and prices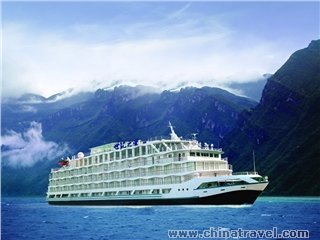 Century Star
Lanuched in 2003,it is the first ship on the Yangtze with an entire deck set for entertainment.
Sailing Route:
Price F:rom USD $379 p/p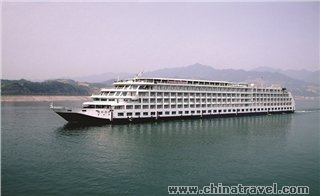 Century Sky
Decorated with Eupean style, Century sky featuring mid -ship observation elevators and gets good feedback for our customers.
Sailing Route:
Price F:rom USD $449 p/p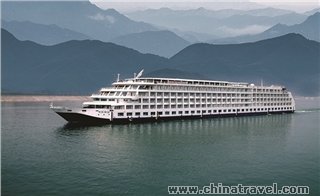 Century Sun
Sailing along yangtze rive from 2006,Century Sun is a mature "deluxe 5 -star floating hotel".
Sailing Route:
Price F:rom USD $449 p/p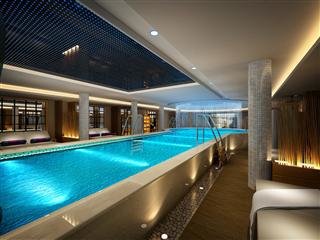 Century Paragon
Sailing for her maiden voyage in March 19, 2013. Century Paragon is a luxurious 5 star yangtze ship equipped with indoor swimming pool which takes an area over 2000 square meters.
Sailing Route:
Price F:rom USD $549 p/p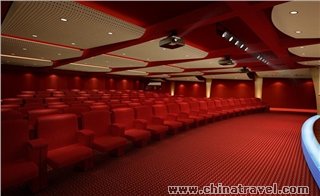 Century Legend
Lanched in May of 2013, Century Legend is sister ship of Century Paragon. All deluxe cabins with an area of 28 sq.m are equipped with a glass panelaed balcony and Wifi service is provided to ensure visitor connected with their family and friends.
Sailing Route:
Price F:rom USD $549 p/p
Top 5-star Cruises Recommendations:
Yangtze River Cruises
Victoria Cruise
President Fleet
New Century Cruises
Travel Confidently with Us

10,000 Satisfied Customers

50 Years in China Travel Industry

Quick Response within 24 hours

Secured Online Payment

Group Tours with Solo Adventure

No Hidden Fees and No Traps