About President Fleet
The President cruises on the Yangtze River are the fleet of Wuhan Yangtze Cruise Co., Ltd. (WHYCC) which plays an important role in the river cruise companies. Decorated luxuriously and extremely comfortable, this fleet on the Yangtze River offer a wonderful and unforgettable journey for the passengers from home and abroad.
The travel route of the President Cruise is the essential Yangtze River tour between Chongqing and Yichang in Huber Province. The president fleet includes President 1, Yangtze River, Splendid China, Snow Mountain, Yangtze Paradise, Yellow Crane, and President Prime. In order to meet the need of a much higher quality cruise, Wuhan Yangtze Cruise Company is making the grandest, newest and the most luxurious super 5-star cruise-the President Flagship now.
Features
The Wuhan Yangtze Cruise Company specializes in a high quality tour on the Yangtze River. There is more than 600 staff with rice experience in the company. The President Cruises also have multi-languages staff such as English, Japanese, Korean, German and French. At the same time, the President fleet is comprehensively renovated every year.
The fleet not only has serviced for the leaders or government officials in the other countries, but also hosts some large-scale summit meetings, conferences and exhibitions on the cruises. In total, there are more than 300,000 passengers enjoying the high level service of the President Cruises which promotes its reputation among the Yangtze River cruises.
The President cruises have air-conditioned cabins with private balconies. There are fast and high-technology communication facilities such as the satellite TV, fax machines and Internet access which offer a safe and convenient journey on the Yangtze River. The fleet also has business facilities such as business center and the Executive Lobby which is tailor-made for the businessmen. Customers on the President Cruises can enjoy an absolutely leisure travel or a high effective business trip.
Itineraries and prices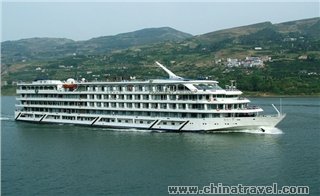 President 1
The equiment on the ship is equivalent with four star hotel but personal service offer by crew will value 5 star.
Sailing Route:
Price F:rom USD $359 p/p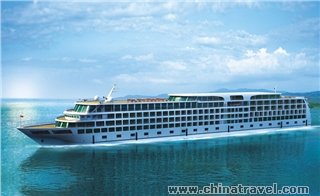 President 6
President 6(former name president prime),Launched in 2011,it is the best sellers in 2012 and it is best value for money ship compared with other 5-star ships.
Sailing Route:
Price F:rom USD $399 p/p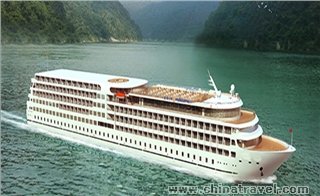 President 7
MV President 7 begain her first journey in April,2013. As a new deluxe 5-star yangtze ship with great equipments and services, visitors only pay 3-star ship price!
Sailing Route:
Price F:rom USD $399 p/p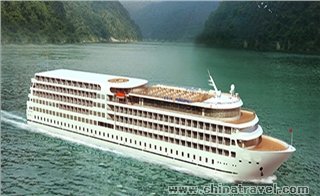 President 8
M/V President 8 takes her first voyage in April, 2013.100 of deluxe cabins in the ship can be upgraded into triple rooms for families.
Sailing Route:
Price F:rom USD $399 p/p
Top 5-star Cruises Recommendations:
Yangtze River Cruises
Victoria Cruise
President Fleet
New Century Cruises
Travel Confidently with Us

10,000 Satisfied Customers

50 Years in China Travel Industry

Quick Response within 24 hours

Secured Online Payment

Group Tours with Solo Adventure

No Hidden Fees and No Traps