About Victoria Cruise
The Victoria Cruise Company ships are excellently furnished and have undergone renovation and restoration yearly since 2002. All Victoria Cruise premier ships have private balconies which allow passengers to enjoy the natural beauty of the Three Gorges comfortably from their own cabin. Specials features of the Victoria Cruise Company:
An American-managed company
International multi-lingual cruise directors
All ships are fully air-conditioned
Narrative by knowledgeable river guides while sailing through the Three Gorges
Year-round departures
Latest satellite communications, HBO, BBC, and internet access on every ship.
Customers who choose to book or upgrade to Executive Decks on Victoria Cruises will receive the following VIP services:
Choice of 2 dining rooms – the main Dynasty Dining Room and a la carte Western/Chinese Restaurant on the Victoria Anna, Jenna, Katarina, Lianna and Selina
Reserved window seating in the main dining room on the Victoria Empress and Prince
Use of the Executive Business Center located on the Executive decks. Normal charges apply.
Exclusive shore excursions in groups of around 6 – 8 people. Other groups have 25-30 people.
Complimentary "Happy Hour" before dinner with wine, beer, champagne and snacks in the Executive Lounge
Private lectures by senior American and European staff.
Free coffee, tea and cold drinks all day in the Executive Lounge
Reserved seating for evening entertainment
Itineraries and prices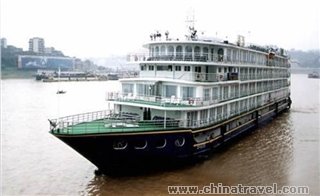 Victoria Sophia
Rebulited in 2010, Victoria Sophia is the only ship sailing betweent Chongqing and Shanghai pass through Wuhan,Huangshan and Nanjing.
Sailing Route:
Price F:rom USD $489 p/p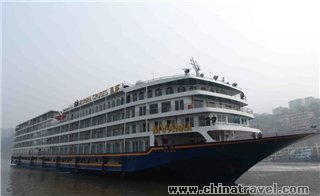 Victoria Anna
Renovated in 2010, Victoria Anna equipped with bilingual foreign cruise delegates to ensure a smooth and pleasant journey of passengers.
Sailing Route:
Price F:rom USD $429 p/p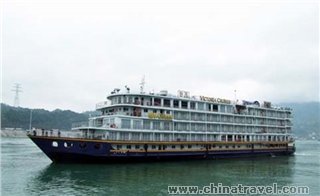 Victoria Lianna
Victoria Linana offers beautiful public areas with high ceilings carved with great craftsmanship.
Sailing Route:
Price F:rom USD $429 p/p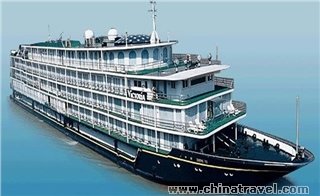 Victoria Selina
Also called Victoria Selina, the beautifully furnished cabins and private balconies for viewing the scenery of the gorges.
Sailing Route:
Price F:rom USD $429 p/p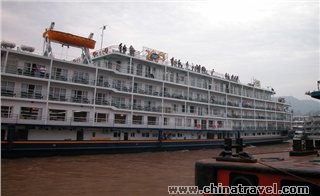 Victoria Grace
Victoria Grace(was named Victoria Empress) offers passengers cozy accommodations, and impeccable service.
Sailing Route:
Price F:rom USD $429 p/p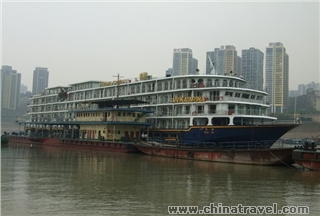 Victoria Katarina
Renovated in 2010, it is sister ship of Victoria Anna has also get lots of compliments from customers:personal service from friendly crew, America company magements and different "culure lectures" onborad.
Sailing Route:
Price F:rom USD $429 p/p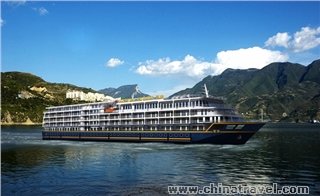 Victoria Jenna
Sailing along yangtze rive from 2009, Victoria jenna is best popular ship in Victoria cruises and get Zero Complaint from chinatravel's customers.
Sailing Route:
Price F:rom USD $429 p/p
Top 5-star Cruises Recommendations:
Yangtze River Cruises
Victoria Cruise
President Fleet
New Century Cruises
Travel Confidently with Us

10,000 Satisfied Customers

50 Years in China Travel Industry

Quick Response within 24 hours

Secured Online Payment

Group Tours with Solo Adventure

No Hidden Fees and No Traps