Fun Activity Areas
The Three-Gorge Bungee Jumping
Bungee Jumping started in Vanuatu of South Pacific Islands as a rite of passage from adolescence into adulthood, but it was in New Zealand that it came of age. The high plunge jumping was first showcased to the public in 1988. Three-Gorge Bungee which has a drop of 61 meters is nationally the top leader in this field. It is a challenge for brave souls.
Canyon Swing
Imagine sitting on a swing seat over the canyon, swaying 18 meters above the water with a swing spread of 68 meters, what an adrenalin rush you'll get from this experience.
Aerial cableway
Go and jump into a cable car 60 meters above the water, get this cloud-seven mood by gliding along the cableway forth and backward at your own will, and at the same time drink in the spectacular views all round you from an aerial perspective.
Others activities include Ropeway Flying, Canyon-rock Climbing.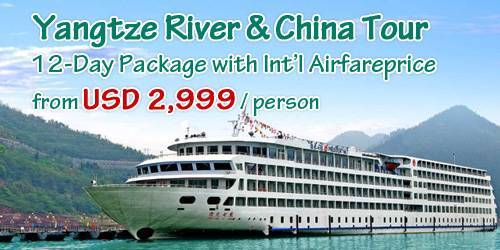 Solo Adventure Tips:
Location:

How to Get There?

you can take a bus or a flight to Chongqing, Wuhan or Yichan, from there hop on a scenic cruise as they are availble along the Three Gorges of the Yangtze River.
Ticket Price:

Opening Hours:
9:00 – 17:00
More Tips:
Recommended Time for Visiting: One day
Information accuracy:
We try to make the information on China Travel accurate when we write/edit it. If you find any outdated information, please inform us.