Xielu Mountain Village Scenic and Historic Interest Area, which was built in 1921, has an alias called Shuren College and it took about seven years to finish the construction. The village is built according to the shape of the mountain and covers an area of 67 acres with castles and pavilions, labyrinthine corridors and cloisters. All the houses here were built with bricks and tiles which maintains full-bodied folk customs. The overall arrangement is in conformity to the features of gardens in Suzhou and Hangzhou. The whole village depends on the mountain and its model is elegant and special as the scenery covering each other and showing an atmosphere of mystery. You can find the spots named by number one to nine which means everlasting in Chinese literally. The village boasts of more than 200 kinds of fantastic flowers and trees, among which five-color camellia, annatto, four-season hydrangea, hundred-year sweet osmanthus, four-season yulan and arhat pine trees are the most valuable ones. In hundreds acres of litchi, scattering quaint pavilions and kiosks which makes the visitors linger on without any thought of leaving. There is a mineral spring running along the mountain through the village all the year round and you can find a hot spring on the food of the mountain good for your health. Xielu mountain village is one of the top four villages in China which preserved in best condition.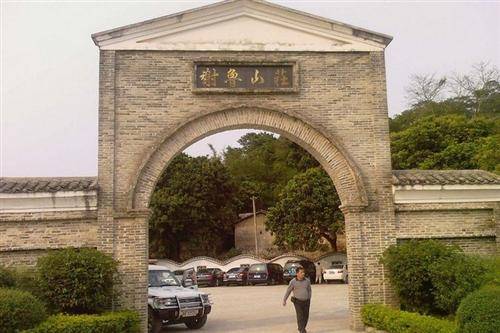 Xielu Village
Solo Adventure Tips:
Location:

How to Get There?
There is a special line taking you from the downtown to Xielu mountain village. Or you can take the regular bus to Wushi Town in Luchuan county seat. The fare is 2 Yuan and the bus departs every eight minutes. After your arrival, taking 5-Yuan motorcycle and you'll get to the destination, Zhaizi Hamlet in Xielu Village, Wushi Town.
Ticket Price:

Opening Hours:
Everytime
More Tips:
1. Xielu mountain village is located in Wushi Town in Luchuan County. The pure pig hoof in Wushi Town is a famous food here and you can have a taste of it as long as you drop by the town. 2. There is no hotel in the scenic spot. You can make your accommodation in Wushi Town.
Information accuracy:
We try to make the information on China Travel accurate when we write/edit it. If you find any outdated information, please inform us.