Zhangjiakou Local Products:
Wild Brake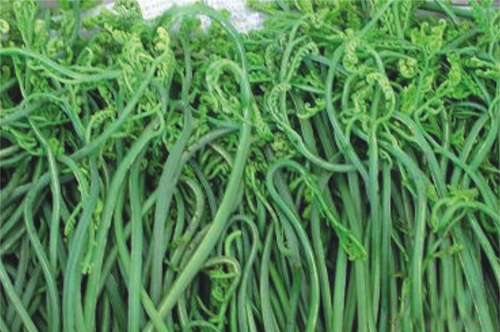 Wild Brake is also called Ru Yi (good lick) Vegetable and Changshou Vegetable (the vegetable which has the function to prolong one's life). The plumule of Wild Brake is a kind of top grade dish which has a distinctive flavor. It can be made into medicine which has the effect, such as lowering the blood pressure, guarding against the cancer and so on. Further processed, it can be made into can, vermicelli and so on. Wild Brake pullulates after grain fills every year. The best time to pick it is
Xuanhua Seedless Grape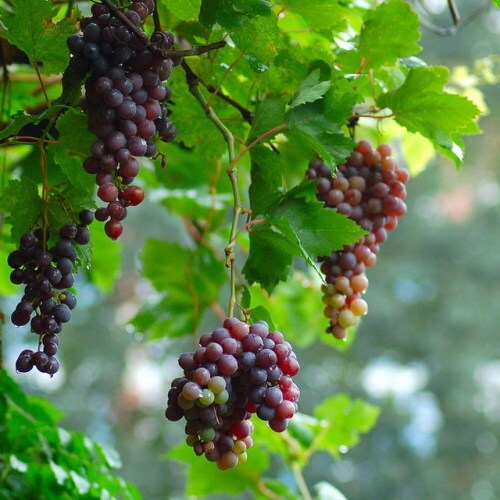 The flesh of the grape is thick and crisp, rich in juice and sweet. It not only contains much dextrose but also is rich in protein, various vitamin and mineral materials, such as phosphor, kalium, calcium and so on. With high nutritive value, it is suitable to be taken as good gift for people of various ages. Besides, it is provided with medicine value. The fruit can be taken as the assistant medicine to cure the persons who are anemic. The bines and roots of the seedless grape can also be made
Kou Mo (wild Mushroom)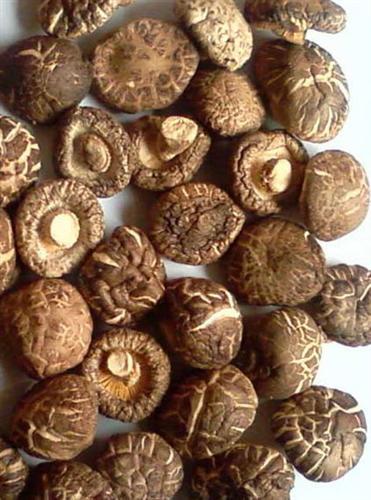 Kou Mo is a kind of processed mushroom, made from many kinds of wild mushroom growing in the grassland north of Zhangjiakou City. With over 300 years history, it is fragrant and rich in nutrition value, so that it is highly praised as tthe King of Mushrooms. It is a good gift for family and friends.
Weizhou Royal Rice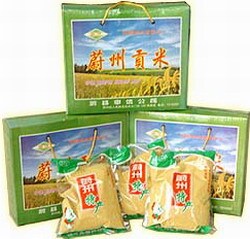 Weizhou Royal Rice is one of the four Royal Rice of China during the past dynasties. It is grown under special conditions of Wei Xian County, such as soil, water quality, temperature and is processed by the traditional technique to maintain its high nutritive value.
Yingge Mung Bean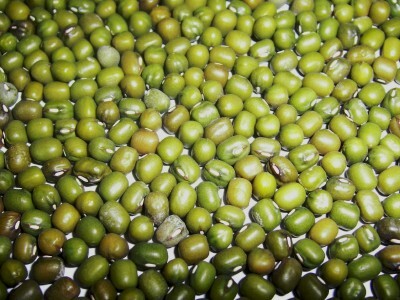 It is produced in Xuanhua county of Zhangjiakou, rich in faecula, fat, vitamin, and niacin. With special edible and medicinal values, it is the top-grade material to make mung bean cake, bean sprout, vermicelli made from bean starch and so on. In summer, it can be made into conjee or soup to drink, which has the effect to reduce the heat, eliminate the feeling of fidget.
Zhangjiakou Shops and Stores:
You might also be interested in:
Top Things to Do in Zhangjiakou
Zhangjiakou Travel Services
Travel Confidently with Us

10,000 Satisfied Customers

50 Years in China Travel Industry

Quick Response within 24 hours

Secured Online Payment

Group Tours with Solo Adventure

No Hidden Fees and No Traps