Zhongshan is a small city, which basically explains the lack of an airport. Nevertheless, it makes up for it by giving visitors with several transport options in and out, as well as around, the city.
Airport
There's no airport located at Zhongshan, though visitors can arrive at any of the nearby airport hubs. One of the closest is Guangzhou Baiyun International Airport, which ha a direct access to the shuttle buses. After the plane touches down, the visitors can then proceed to two lounges, A and B. Take note that each of these lounges can have its separate departure hours. You can also take the same airport when leaving the city. There are plenty of buses that go directly to the airport, but the waiting time can be long, about an hour. That's why it's recommended to begin your return trip at least three hours.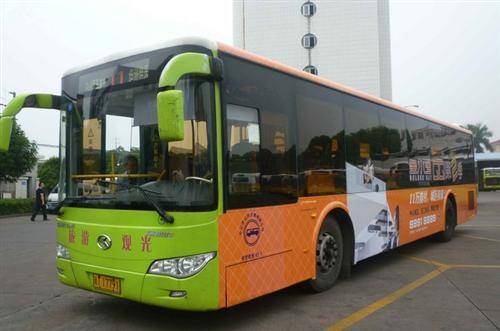 Zhongshan Shuttle Bus

If you're coming from Hong Kong, you can ride a fast craft from the mainland toward Macau. The travel time can take around an hour or more, depending on the weather. From Macau, you can then board a bus or ride a taxi that crosses the border toward Zhongshan. The ride can be close to two hours. If you're coming from Macau Airport, you can take a line 26 bus for 40 minutes to Avenue Ilhas Verde and then ride a taxi from there.
Ferries
Another mode of public transport from Hong Kong to Zhongshan is the ferry. You can begin your trip from mainland Hong Kong. Though demand can be quite high, there are also several schedules to choose from. Just remember, however, that you need to pass through the immigration, and that can take for an hour at most. Thus, if you're running on a tight schedule, give yourself at least three hours advance from Hong Kong to the border for Zhongshan. As mentioned, too, you can take the Macau Ferry Terminal through a fast craft. There are three different points: from the Hong Kong International Airport, Kowloon in Tsim Tsa Tsui, and Sheung Wan via Shun Tak Centre. Only the latter is open 24 hours a day, though the first sail is about 7:00 a.m.

If you're going directly to Zhongshan through the ferry, you will then arrive at the Passenger Traffic Port, which is more than 50 miles far from Hong Kong. From the port, visitors will then receive two free passes for the bus. You can use them for any of your bus travel needs.
Buses
The most popular public transport is the bus. There are two major types of buses in Zhongshan. The first one is the long-distance bus, called as such because of its direct connection to other major cities in the province like Hainan, Hubei, Zhejiang, Henan, and Sichuan. There are a couple of bus stations that serve long-distance traveling and over 10 major routes.
The ticket office is open for more than 12 hours, from 6 in the morning to 9 in the evening, and visitors can buy them on their departure date. However, since they could have a lot of tourists, it's best if you can buy them at least 4 hours before your scheduled departure. There are plenty of buses as well, and those that serve in main areas leave between 20 and 25 minutes.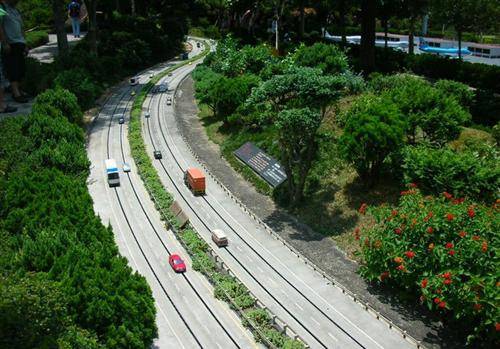 Zhongshan Highway
On the other hand, there are more than 70 bus lines that connect you to various points of the city, including the inner ones. They can be managed by a conductor who then collects your payment or they are self-service, which means you have to pay the ticket yourself once you board the bus. Since there's no one to give you change, it's best to give the exact amount. Some of these buses are also tourist since they pass through some of the major tourist destinations like the Memorial Hall of Sun Yat-sen. Some of the hotels also offer complimentary buses to and from the ferry or the airport.
Train
You can also arrive at Zhongshan through train. There are two railway stations called Zhongshan North and Zhongshan Station. The latter is located in Zhongshan Torch Hi-tech Industrial Development Zone. There are smaller stations located all around the city. If you're coming from Guangzhou, you can take the line that takes you to Zhuhai. This is called the Guangzhou-Zhuhai Intercity Mass Rapid Transit, which is newly opened. This is the same train that also passes through Shunde and Jiangmen. For a faster travel, you can take the bullet trains. The charges can differ whether you have first-class or second-class seat.
Taxis
Taxis are no problem in Zhongshan as there are a thousand of them that you can pick. The initial fee is basically the same for almost all of them, which is CNY7. However, the succeeding charges can differ, depending on the distance. The short trips, which are less than 10 kilometers, are charged CNY2.48. If it is more than 10 kilometers, the charge is already CNY2.6. The fare is a lot higher when you ride the taxi at past 10:00 p.m. until early in the morning. You need to add over 15 percent the basic fare for the first 2 kilometers.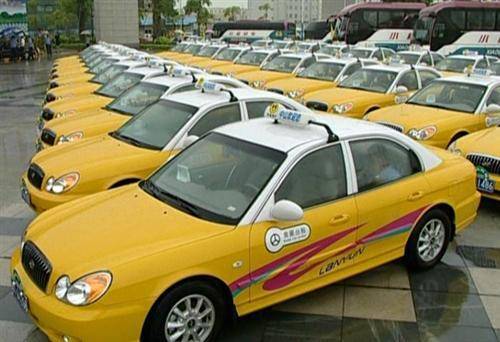 Zhongshan Taxi
Hired Car
Since the transport system of Zhongshan is quite easy to understand, there's no issue if you simply hire a car. There are also a number of hire companies that you can pick, and some of them you can get from the ferry landing or from the airport.