Zhongwei Shopping
Zhongwei Local Products:
Zhongwei is a beautiful city which is rich in natural resources. With the advantage of irrigation from the Yellow River, Zhongwei is fertile in land and flourish in farming. It is reputed as "Jiangnan (south China) of northwest China", "the land of fish and rice", and "home of medlar in China". It is the production base of commodity grain, domesticated animal products, marine products, vegetables, melons and fruits, especially the abundant medlar, which is widely sold in both domestic and foreign markets.
The arid land of Zhongwei has presented it with advantaged gifts, such as the famous colorful sea backthern, which is grown in the abominable environment of the desert area. Besides being a kind of sweet fruit, the sea backthern also plays an important role in the process of windbreak and sand-fixation. Thanks to the irrigation of the Yellow River, Zhongwei produces rice astonishingly in the desert area, and the rice is quite famous in the market. In addition, Zhongwei also produces various breeds of grapes, which can be made into wine, and the wine is well-known all over the nation.
Xiangshui Pear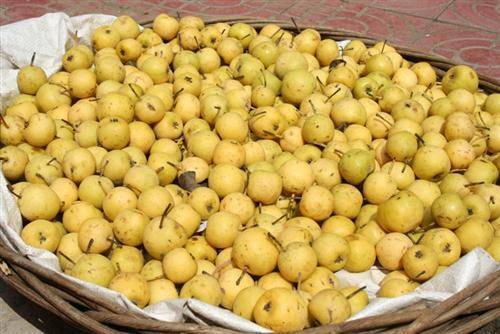 The featue of Xiangshui Pear is that it tastes better after its color changes. It may be stored for a long time without becoming rotten.It is also cold-resistant. You may put it anywhere after picking. If the amount is small, you may put them in box or pot; if the amount is large, you may lay them piled on the open space indoor. After winter begins, they may be stored in cold room in boxes, or in the yard or on the top of house packed with ryegrass. When you take it, take it out and soak it in cold water for 30 minutes. There appears a thick layer of icy shell. It may be served after the icy shell gets crashed and the fruit gets thawed. When spring comes, the frozen hard Xiangshui Pear begins to melt. Its color turns to brownish black, and all of its pulp turns into juice. Only some skin of fruit and remained stone are left. They must be put into jar or pot when being stored. Now, the Xiangshui Pear tastes the best. Take a mouthful of fruit juice, you feel sweet and frozen to the marro
Seabuckthorn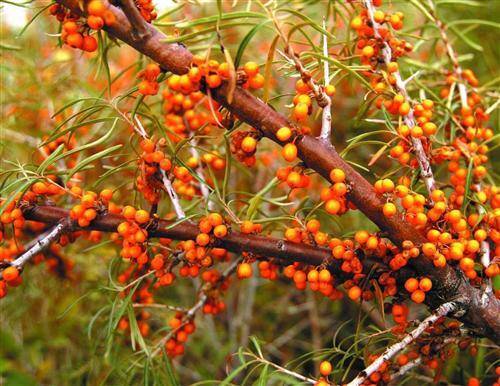 Seabuckthorn is wild plant. It is commonly called Suanliu or Heici. Its branches are covered by thorns. Its leaves assume long narrow shapes as naadles. The two points of its leaf are piercing. The back of it is densely covered by light white scales. The leafstalk is very short. Seabuckthorn flowers bloom earlier than its branches and leaves. It is dioecious and produces light yellow flowers. The fruit is fleshy flower surrounded by tube, and is almost spherical. Its diameter is 5-10 mm. At the end of every fall, orange yellow seabuckthorn fruits sparkle with brilliant light under the sunshine. And the orange red seabuckthorn fruits are also very lovely.
Bitter Buckwheat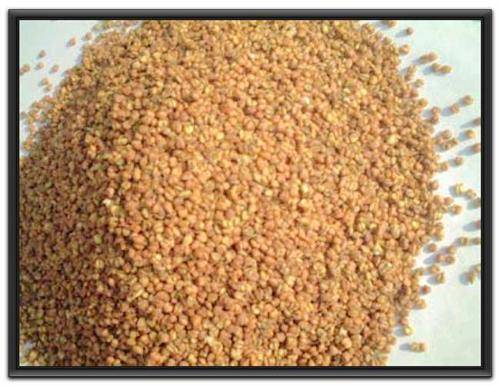 The growing habits and characteristics of bitter buckwheat are almost the same as those of buckwheat. But its reverse-resistant quality and output are much higher than buckwheat. In the past, although bitter buckwheat is used for food, because it tastes bitter, so it is mainly planted as livestock feed. According to scientific discovery, bitter buckwheat has peculiar medical properties. It can effectively cure diseases such as diabetes and so on.
Yellow Wine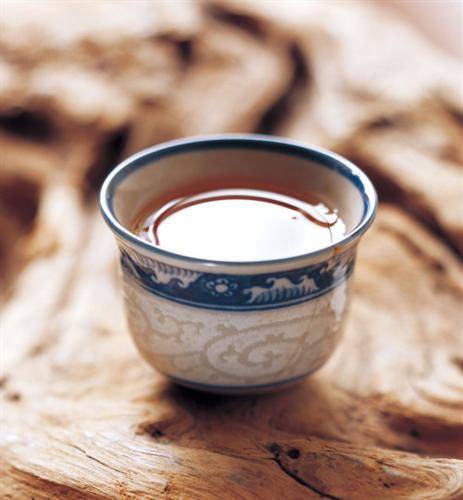 Its color is light yellow and bright. The wine tastes sweet, a little sour and bitter. It is heat-clearing, hot-resistant, appealing to appetite, and refreshing. Zhongwei Yellow Wine is made exquisitely with materials finely chosen. It also tastes quite unique.
Zhongwei Shops and Stores:
For years, Zhongwei city has been developing quickly with its economic power strengthen continuously. The pace of perfecting the construction of urban infrastructure has been accelerated, and the framework of a medium-sized city has been all sidedly formed.
In the urban district of Zhongwei City, there are numerous large shopping malls like the Drum Tower Department Store on the Zhongnan street, Golden Century Plaza on the Chengdong Street, Wenchang Shopping Plaza, Renmin Shopping Mall, Kaisheng Shopping Centre and so on. All of the shopping malls are filled with varieties of commodities and daily necessities. Most excitingly, a number of characteristic streets have been constructed, such as Xiangyang Street, Xinglong Street and Yonglou Pedestrian Street. These streets will make shopping become an interesting tourist item for you in Zhongwei.
Yonglou Pedestrian Street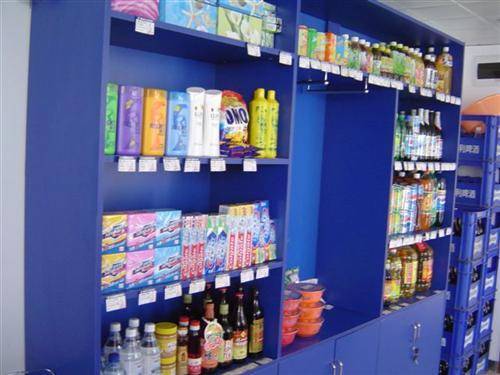 There are many shopping sites in Zhongwei along the Yonglou Pedestrian Street, which will provide the best environment for you to shop. It is one of the most prosperous business streets in Zhongwei with hundreds of shops gathering thousand kinds of food and commodities along its both sides, from local featured food and snacks like Braised Beef in Brown Sauce, Fried Tofu with Vegetable and Sauted Camel Hoof to fashionable clothes and adornments, electrical and digital appliance, etc. It is quite an enjoyment and relaxation to shop along this street.
Wenchang Shopping Plaza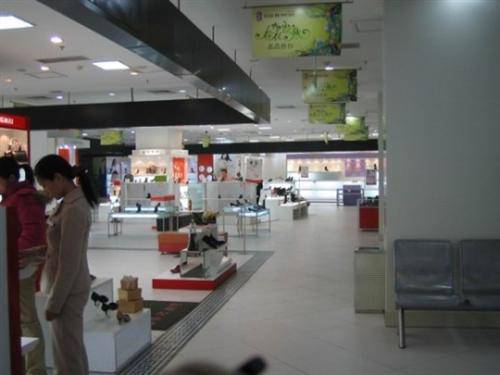 Wenchang Shopping Plaza is a multifunctional shopping paradise which combines shopping, entertainment, and eating. There are countless shopping stalls in the plaza, which will be visited by hundreds of thousands of customers every year. Walking in the shopping plaza, you might be amazed by the great number of stores with dazzling varieties of goods displaying on shelves. You can taste various kinds of famous local products in the street, such as Xiangshui Pear, Seabuckthorn and Yellow wine. Besides getting yourself a full stomach, you can also buy whatever you want, you can also buy some souvenir to bring home for your family and friends, and medlar which is a very famous medicine material can be served as a best gift.
Renmin Shopping Mall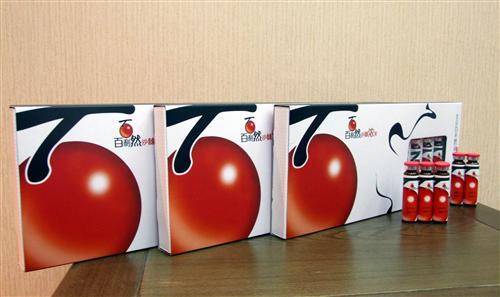 Located on the northwestern corner of the Drum Tower, Renmin shopping Mall is a comprehensive shopping centre which provides daily necessities like food, fruits, marine products, bean products and spice and so on. Garment and textiles, shoes and caps, liquor and tea, ironware and household appliances, stationery and sports goods, and tools for fine art and electrician will all be sold in this shopping mall. It will be an ideal place for you to shop in Zhongwei.