Badaling National Forest Park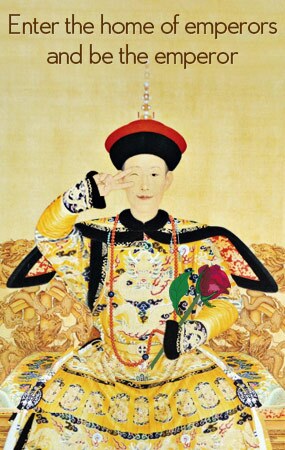 Badaling National Forest Park is located amongst Juyongguan and Badaling Great Wall, covering an area of 44,000 mu. Its highest peak is 1,238 meters above the sea level. Badaling National Forest Park boasts 539 varieties of plants and 158 varieties of animals, with the forest coverage of 96%. Badaling National Forest Park is the first ecological public welfare forest area in China that is certified by FSC. The forest park mainly consists of Red Leaves scenic area, Qinglonggu scenic area, Lilac Valley scenic area and Shixia scenic area. The park has rich negative oxygen ion, boasting the longest spring, the coolest autumn, the most gorgeous autumn and the most artistic winter.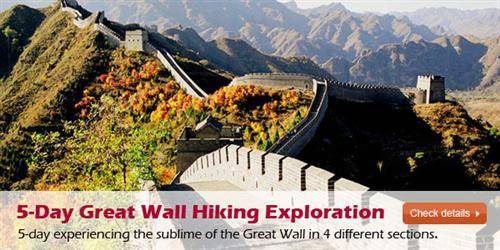 Lilac Valley Scenic Area
Lilac, looking unadorned and elegant, is the symbol of love and happiness. In Lilac Valley, there is the largest natural syringa reticulate area in North China, with the area of over 700 mu. Syringa reticulate differs from ordinary shrub lilac. It's a kind of tall and big arbor, and it's known as West Sea Banyan symbolizing the prosperity of Buddhism. Syringa reticulate won't bloom until mid June, when syringa reticulate is in full bloom and there is fragrance all over the valley.
Qinglong Valley Scenic Area
Qinglong Valley Scenic Area began to open to the public in 2007, showing the original ecological landscape of deep valley and dense forests at the foot of the incomplete ancient Great Wall. Qinglong Valley Scenic Area covers an area of about 450 hectares (6,750 mu). The area features deep sequestered valleys, steep mountains, immense forests and gate towers, forming a vivid stirring landscape painting. In the area, visitors can keep far away from the hustles and bustles of cities, having an intimate contact with nature and breathing fresh air. Most people prefer to visit the area in springs and summers, appreciating flowers in a spring outing and avoiding summer heat. Thus, the best time to visit the area is usually from late April to early November.
Red Leaves Scenic Area
Red Leaves Scenic Area is a unique area to enjoy the highlights of red leaves in the park, with the area of about one thousand mu, boasting about 50,000 red leaf trees. The best time to visit the area is from late September to early November, especially in October when the red leaves are at their best.
Red leaves in the area have three characteristics. First of all, the area boasts the most gorgeous red leaves, due to the relatively low temperature and the large temperature difference between day and night, which is in favor of pigmentation. Besides, the clean and uncontaminated air contributes to the red leaves' growing healthily. Secondly, the red leaves turn red very early, which is about half a month early than that of downtown area. Thirdly, the area boasts the original ecological rural landscape. Fourthly, visitors can get close to red leaves and watch leaves closely instead of appreciating them at a distance.
Solo Adventure Tips:
Location:

Badaling Forestry Center (2 kilometers south of Badaling Great Wall exit)
How to Get There?
The park enjoys convenient transportation, for self-driving, it takes about 50 minutes. Drivers can drive from downtown Desheng Gate to Badaling Expressway, and get off at Shuiguan expressway exit. For bus, visitors can take No. 919 bus from Desheng Gate, taking about 1 hour.
Ticket Price:
25 yuan per person
Opening Hours:
8:00-18:00
More Tips:

Nearby Attractions: Badaling wildlife world
Our local experts are always ready to create you a hassle-free tour. Get an authentic experience by contacting one of our travel advisors.