Beijing Capital Museum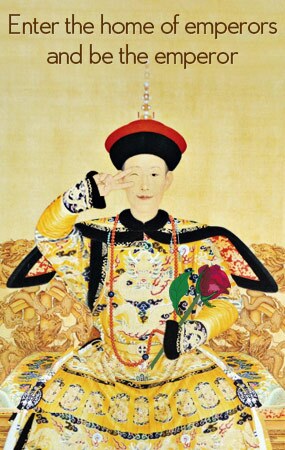 Beijing Capital Museum is a large-scale comprehensive museum in Beijing with the most advanced facilities, which is one of the landmark buildings of Beijing in modern times. The earliest construction preparation began in 1953 and it was open to the public on October, 1981. The museum was located in the Confucian Temple of Guozijian Street at that time. In order to accommodate more collections and serve more visitors, a new museum of Beijing Capital Museum began to be built in 2001, and was open to the public on May, 2006. The new museum is located at No. 16, Fuxingmenwai Street of Xicheng District, with the overall floorage of 63,390 square meters.
With years of collections and unearthed cultural relics of Beijing as foundational materials, the new museum features a modern characteristic display, assimilating the newest research achievement of Beijing's cultural relics and archaeology and using the experience of foreign museums for reference. Boasting grand architecture, abundant exhibitions, advanced technology and thorough functions, Beijing Capital Museum ranks among topflight museums in China and advanced museums in the world.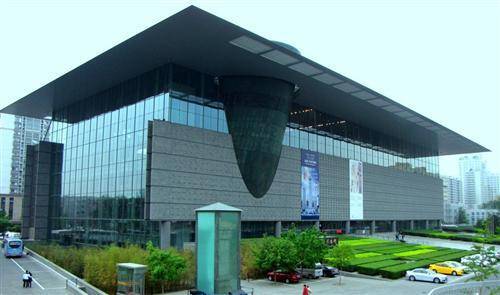 Beijing Capital Museum (Photo source from the web)
The exhibitions of the museum are composed of regular exhibition, exquisite artistic collection exhibition and temporary exhibitions. The regular exhibition mainly demonstrates ancient Beijing's history, culture, folk customs and city construction, showing the time-honored capital city and its brilliant culture. The exquisite artistic collection exhibition includes exhibitions of ancient calligraphy, ancient jade articles, ancient paintings, ancient Buddha statues and ancient bronze art of Beijing. The temporary exhibition provides visitors with an opportunity to get to know and experience the cultural exchange between Beijing and other areas of China and even other countries.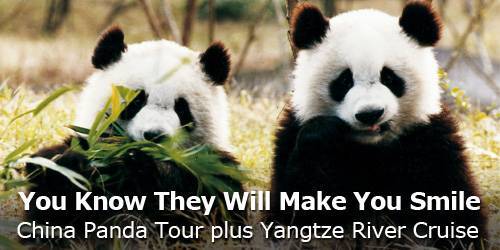 What to See in the Museum
Since its opening to the public, a number of reputable exhibitions of historical relics have been held in the museum. The museum mainly contains basic exhibitions, exhibitions on special subject, temporary exhibitions, cultural relic storeroom, social education district and district of scientific research, integrating cultural relics' collections, exhibition, renovation, research, education and communication. At present, the museum has collected 5,622 cultural relics on display, including bronze wares, ceramics, paintings, calligraphy, stone inscription, ancient coins, jade wares, weave embroiders, Buddhist statues, writing materials and folk crafts, some of which enjoy reputation at home and abroad. The museum has 305 pieces of first-grade cultural relics which were unearthed in Beijing after the founding of the People's Republic of China, covering the Neolithic Age, the Shang, Liao, Yuan and Ming and Qing dynasties.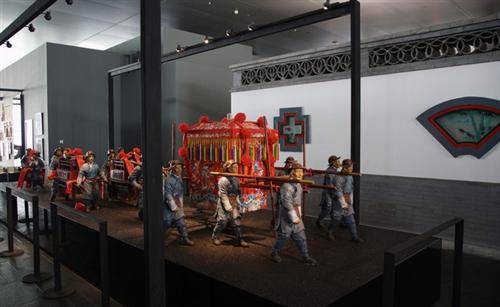 Inside the Beijing Capital Museum (Photo source from the web)
Exhibition Halls
Buddha Statue Exhibition Hall
In Buddha Statue Exhibition Hall, there are 262 Buddha statues in display, which is composed of Chinese Buddha statues and Tibetan Buddha statues. Through various artistic designs, you can get to know the development and evolution of the arts of Buddha in China's Han and Tibetan areas. The most impressive one is an 18.5-meter-tall Buddha statue of the Ming Dynasty, which looks very vivid.
Jade Article Exhibition Hall
In Jade Article Exhibition Hall, there are 181 pieces of jade article collections, including a great many jade articles unearthed from tombs of the nobles and some that are engraved with poetic prose made by the emperor order. In front of some small jade articles, there are hand lens available, which can help you to fell and watch the superb craft ancient China's jade sculptures better. The high-profile jade article is a privy seal of Qianlong Emperor. It's said that this privy seal was purchased at the price of over 2,500,000 Hong Kong dollars from Hong Kong Christie's spring auction in 2004.
Porcelain Exhibition Hall
In Porcelain Exhibition Hall, there are 170 pieces of porcelains unearthed from ancient times including Liao, Song, Jin and Ming periods, such as White Glaze Chanting Pot and Blue-and-White Phoenix-Head Flat Pot unearthed in Khan Baligh Period.
Study Exhibition Hall
In Study Exhibition Hall, there are 149 pieces of cultural relics on display, including imperial ink of Qianlong Emperor, ancient China's Four Famous Treasures (writing brush, the ink, the ink stone and the paper) and other precious cultural relics. Decorated with pristine moon gate, delicate flower windows, antique bookcase and garden stool, it seems as if you were in the study of scholars of the Ming and Qing dynasties.
The Most Precious Treasure of the Museum
The most precious treasure of the museum is the Stele made by Emperor Qianlong's order. The stele consists of the stele body, stele top and stele pedestal with the height of 6.7 meters (22 feet) and the weight of over 40 ton. Made by white marble, the stele is well preserved. On the body of the stele, there are regular scripts of Emperor Qianlong which are of great cultural relic value of this stele. The stele pedestal features beautifully decorative pattern, looking very exquisite.
Solo Adventure Tips:
Location:

No. 16, Fuxingmenwai Street, Xicheng District, Beijing
How to Get There?

You can take No. 728, 52, 205 or 1 bus and get off at Gonghui building Station, or take No. 937, 26, 650, 45, 319, 114 or 308 bus and get off at Baiyunlu station. Or, you can take Subway Line 1 and get off at Muxidi Station.
Ticket Price:

Free
Opening Hours:

09:00 to 17:00 from Tuesday to Sunday; accessible before 16:00
More Tips:

Though it's open for free, you must book tickets at least one day in advance by phone before your visit.
Reservation Tel for Individual Person (available from 09:00 to 17:00 every day): 010-63393339
Reservation for Group (available from 09:00 to 17:00 every day): 010-63370458
Advisory Tel: 010-63370491/63370492
Special Instructions: The aged, the disabled and the army men with valid documentations don't need to make reservation in advance.
Website: http://www.capitalmuseum.org.cn/
Our local experts are always ready to create you a hassle-free tour. Get an authentic experience by contacting one of our travel advisors.