Beijing City Planning Exhibition Hall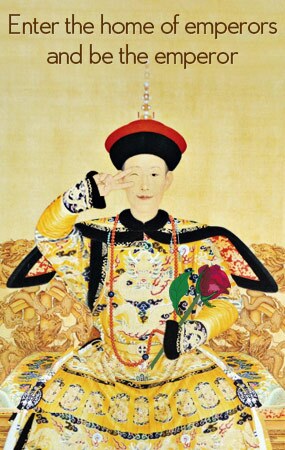 Beijing is a metropolis with a population of 20.000.000 people which still increases year by year. While its establishment dates back to Liao Empire in 10th century, the city started to develop in 1949 when it became the capital of the newly formed People's Republic of China, went through a major facelift before the Olympic Games in 2008 and is now a hybrid of ancient, socialist and modern architecture.
Beijing can seem like a chaotic terrain for a foreign visitor with a blend of ancient temples, imposing palaces, modern structures and skyscrapers. A visit to Beijing City Planning Exhibition Hall is the best introduction to the city's past, present and future secrets.
Located in the center of the city of Beijing and just next to famous Tiananmen Square, Beijing City Planning Exhibition Hall is dedicated to the history, urban planning and future image of the Chinese capital. This four-storey building covers an area of 16.000 square meters in total, with an 8.000 square meter space being used for exhibits. When it first opened its gates in 2004, it carried an exhibit on how Beijing would look like after the reconstruction that had been planned due to the Olympic Games in 2008. Today it holds a series of fascinating exhibits and displays about the city of Beijing and English guides are available for foreign visitors.  Except from urban planning, the hall also deals with economic and environmental planning.
Things to do
Beijing City Planning Exhibition Hall's main attractions are: a detailed model of the city of Beijing, two bronze vintage models featuring the natural geography and an older form of the city, a main display about the evolution of Beijing through time and a theater. Located on the first floor of the building there is a high scale model of how the city would look like in 2020. It includes 18 districts and shows the visitor the percentage of the so far accomplished project and other features.
On the second floor one can find a bronze vintage model of the city of Beijing back in 1949, when People's Republic of China was founded and Beijing was chosen as its capital. This 9 meter high and 10 meter wide model is made on a scale of 1:1.000 and in great detail, holding more than 100.000 buildings and 60.000 trees along with roads, lakes and rivers. The main exhibition on Beijing's evolution through time is housed on the third floor. A wide selection of maps, old and recent photographs, urban documents and other artifacts related to city planning allow the visitor to experience the transformation of the capital as years passed by. Gate parts and column heads which date back to Qing Dynasty and even ancient wells from Han Dynasty are also on display in this section.
Finally, in the fourth floor the visitor can enjoy two educational short films projected on a 3D screen in the hall's cinema theater. The first film is about Beijing's history and the second deals with the present and future image of the city. An exhibition on the renovation and conservation of the Forbidden Palace is also available in Beijing City Planning Exhibition Hall.
Solo Adventure Tips:
Location:

No. 20, Qianmen Street, Chongwen District
How to Get There?

Buses with numbers 5, 9, 20, 44, 120 and 819 serve Beijing City planning Exhibition Hall. Qianmen Metro Station (line 2) is situated 400 meter away from the hall.
Ticket Price:

30 Yan per person. Another 10 Yan per person is charged for the theater.
Opening Hours:

 9am to 5pm from Tuesday to Sunday
More Tips:

1. On Wednesday, primary and middle school students in Beijing visit the Planning Exibition Hall, so tourists had better avoid this day, for it may be very crowded.
2. If you need a lecturer or tour guide, you must make a reservation in advance
Our local experts are always ready to create you a hassle-free tour. Get an authentic experience by contacting one of our travel advisors.