Beijing Ming City Wall Ruins Park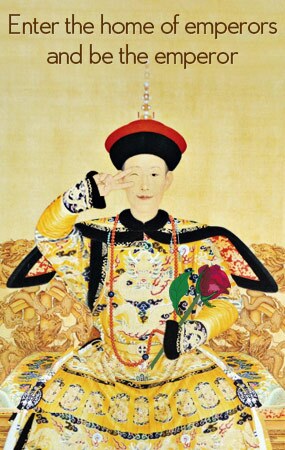 Starting at the Southeast Corner Tower (turret) in the east and ending at Chongwen Gate in the west, Beijing Ming City Wall Ruins Park (北京明长城遗址公园) nestles in the center of Beijing, which covers an area of 15.5 hectares, including 12.2 hectares of green area. Built in the 17th year (1419) of the Emperor Yongle's reign during the Ming Dynasty (1368- 1644), the Ming City Wall was initially 24 kilometers (15 miles) long, however, only 1.5 -kilometer (0.9 -mile) long section of the wall is retained owing to the Culture Revolution (1966 -1976), which is 11 -meter tall (36 -feet), 15 meters (16 yards) wide on the top and 18 meters (20 yards) wide at the bottom.
Features of Beijing Ming City Wall Ruins Park
Beijing Ming City Wall Ruins Park employs brief design techniques to give prominence to its profound historical connotation and incomplete beauty, where the highlighted scenic spots include Old Tree of the Ming City Wall, Walking along the Ruined Wall, New Charm of Ancient Tower and Crenelation in Green from west to east.
More than 200 ancient trees are well-retained in Beijing Ming City Wall Ruins Park, including Chinese scholar trees, ginkgoes, pine trees, cherry-apple trees, peace trees and apricot trees, which set off the ancient wall. Standing at the foot of the ruins offers visitors a strong sense of history, and a sense of awe arises spontaneously in the hearts of visitors.
Standing magnificently on a 12 -meter (39 -feet) tall pedestal, the 700 -square -meter (7,535 -square -feet) Southeast Corner Tower is the only existent corner tower in Beijing and the largest of its kind in China, which was built in the first year (1436) of the Zhongtong Period in the Ming Dynasty (1368- 1644), and it's 17 meters (19 yards) long and 29 meters (95 feet) tall with double eaves. A total of 144 embrasures are available in the east, north, south and west of the tower, from which the soldiers could fire arrows to the enemy, and there are 20 gilded columns in the tower.
There are also 12 battlements, measuring 14 to 15 meters (15 to 15 yards) long and 13 meters wide (14 yards), on the wall, which greatly enhances the defending system of the Ming Dynasty (1368- 1644). Behind the battlements are houses with gable roofs, where the solider used to take a rest and store arms and military equipments.
Solo Adventure Tips:
Location:

9, Dongdajie, Chongwen Gate, Chongwen District, Beijing
How to Get There?

Bus 2, 25, 29, 39, 43, 44, 59, 434, 713 and 820
Ticket Price:

Opening Hours:

 8:00 a.m- 5:00 p.m.
More Tips:

Our local experts are always ready to create you a hassle-free tour. Get an authentic experience by contacting one of our travel advisors.