Beijing Ocean Park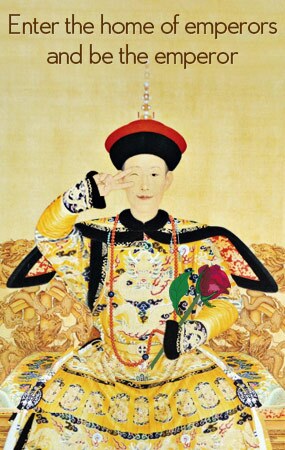 The Beijing Ocean Park resembles a gigantic trumpet shell that crawls at the deep ocean bottom. The main structures are painted ocean blue and bright orange so that the visitors feel as if they are exploring a sunny tropical island at sea. Six halls make up the park: the Hall of Tropical Rain Forest, the Touching Pool, the Navigation at the Bottom of the Ocean, the Hall of Sharks, the Bay of Whale and Dolphin and the Ocean Theater etc.
Upon entering this marvelous world, you will be mesmerized as the exciting mystery of the underwater world unfolds in front of you. The various halls in the park put you in close contact with all the major ocean species. Ocean animals shows may arouse your ocean awareness and love, therefore the ocean park also meet environmental and educational goals.
The Beijing Ocean Park offers non-obstacle passage for its handicapped visitors. Wheelchair, sign language translation, and Braille explanation among others help to present an equal charming ocean world to those disabled.
Solo Adventure Tips:
Location:

The park is located on the northern bank of the Chang River inside the Beijing Zoo,west of Xizhimen.
How to Get There?

Take public bus to the Zoo or Take bu No. 16,  933, Yuntong 103, Yuntong 105, Yuntong 205 and get off at the Northern Jiaotong University station and enter the park through the northern entrance.
Ticket Price:

100 yuan; people aged 60 and above: 5o yuan
Opening Hours:
9: 00 am to 5: 30 pm
More Tips:

Our local experts are always ready to create you a hassle-free tour. Get an authentic experience by contacting one of our travel advisors.