Beijing Police Museum
Built at the beginning of the twentieth century, Beijing Police Museum boasts a solemn and elegant western-style building which itself has the value of artistic aesthetic appreciation and cultural relic research., Combining annals with important special topics, Beijing Police Museum makes an all-round and multi-angle publicity and display of the arduousness polices have undergone and great contributions they have made to the defense of social security since China's reform and opening up. Beijing Police Museum also functions as a window where people from all walks of life can know about capital polices, and it's also an important base of education in patriotism for teenagers.
Covering an exhibition area of 2,000 square meters, the museum has over 7,000 collections which are about polices since the Ming Dynasty (1368-1644) until now. Among those collections, over 1,500 ones are in display to the public. The exhibits feature material object-based with pictures, written language and models as adjuncts. Besides, relevant high-tech is also adopted, including advanced technology of sound, light and electricity, offering visitors a brand new experience. Meanwhile, there are some projects that visitors can participate and operate, such as the system of analogue simulation shooting training, the display of real-time traffic situation and fire escape self-rescue training.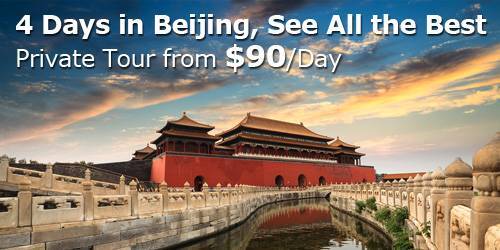 Four Exhibition Halls
Beijing Police Museum consists of four exhibition halls, including Beijing Police History Hall located on the first floor, Criminal Investigation Hall located on the second floor, Police Classification and Function Hall located on the third floor and Police Equipment Hall located on the fourth floor.
Beijing Police History Hall
The Police History Hall mainly shows us the brilliant history of capital polices and the great accomplishment they achieved during bloody battles in the past. In the center of the hall, there is a pillar named Police Spirit Pillar with the height of six meters and width of 1.8 meters. Equipped with five shields and two swards, the Police Spirit Pillar indicates the armed forces of polices and coveys the concept that the police is the solid pillar that can safeguard national security and ensure social peace.
Criminal Investigation Hall
In the Criminal Investigation Hall, you can see some advanced modern criminal investigation equipments, such as fingerprint recognition equipment, microscope, lie detector and computerized image formation system.
Police Classification and Function Hall
In the Police Classification and Function Hall, the most conspicuous thing is the 8-meter-tall and 18-meter-wide wall, which is named the wall in memory of heroes. It's carved with red sandstones of Mount Gele in Sichuan Province. The embossment implies that the spirit of heroes last forever.
Police Equipment Hall
In Police Equipment Hall, you can see a large variety of guns, armored car containing 9 electronic emitters, a police uniform imported from France which can resist beating and functional regimental police attire equipped with blast-proof vest, tactical vest, protective mask and puncture-proof footwear.
Location:

No. 36, Dongjiaominxiang, Dongcheng District, Beijing
How to Get There?

Take No. 2, 20, 22 and 726 buses and get off at Qianmen station; or take No. 8 and No.60 buses and get off at Zhengyilu Nankou station; or take No. 9, 819, 729 and 744 buses and get off at Zhengyilu station
Ticket Price:

5 yuan per person; students with student ID are free of charge
Opening Hours:

9:00 to 16:00 from Tuesday to Sunday
More Tips:

1. If you need a lecturer or tour guide, you must make a reservation in advance, about 2 days earlier. Telephone number: 010-85225018
2. within the limits of 100 tourists
3. You must accept safety checks.
Recommended Beijing Tours:
For an authentic travel experience, contact one of our travel advisors. Our local experts are always ready to create a hassle-free tour for you.