Beijing Wax Museum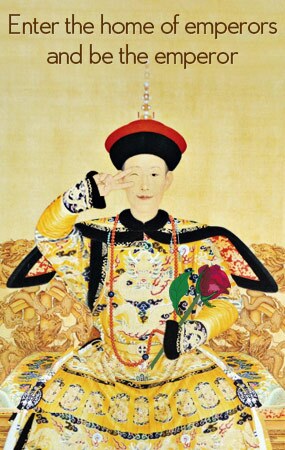 Located in the Hall of Abstinence in Ditan Park, Beijing Wax Museum is the first large-scale wax museum in China, displaying a great many wax figures in various historical periods of China. The museum was open to the public in 1990, with the building area of about 800 square meters. Since its opening to the public, the museum has enjoyed a favorable reception from all walks of life.
Beijing Wax Museum boasts topflight exquisite craftsmanship of making wax statues. All the wax statues look lifelike and delicate, combining spirit and appearance. Even the blood vessels of hands are very vivid.
Exhibition Halls
The exhibition hall used to be the fasting area where emperors of the Ming and Qing dynasties stayed before offering sacrifice to land, which consists of a main hall, a west wind-room and an east wind-room. All these three rooms are used as exhibition rooms which contain 56 wax statues made on the basis of historical pictures and information.
In the first exhibition room, there are 30 wax figures in all ages, such as Yellow Emperor, Yan Emperor, Emperor Qinshihuang of the Qin Dynasty, Emperor Kangxi and Emperor Qianlong. In the second exhibition room, there are 9 wax figures of science and technology, such as Tsu Ch'ung Chi and Chang Heng. The third exhibition room contains 17 wax figures of literature and art, such as Li Po, Tu Fu and Su Dongpo.
Besides, there are 126 vivid wax figures in modern times, including Yang Liwei who is the first Chinese astronaut in space, the famous Hong Kong Kung Fu actor Jackie Chan and basketball star Yao Ming.
Solo Adventure Tips:
Location:

in the Hall Of Abstinence in Ditan Park
How to Get There?

Take bus No. 104, 18, 108, 328, 406 0r 44 and get off at Ditan station
Ticket Price:

5 yuan per person
Opening Hours:

8:30 am -4:30 pm
More Tips:

Our local experts are always ready to create you a hassle-free tour. Get an authentic experience by contacting one of our travel advisors.