While the natural beauty of China's mountainous and wooded areas can be an ideal vacation for some, not many are willing to trek and rough it up especially when there are too many things to do. The Beijing Zoo is a fantastic, convenient and well-kept venue for endangered animals, especially the vast variety of pandas available. Located in the district of Xicheng, this is one of the very first zoos to have been opened up in the nation. Aside from animals, though, the Beijing Zoo also boasts of massive exhibition halls as well as other sites of historical value.
A haven for animals
The Beijing Zoo is home to more than 400 animal species and a total range of 5000 animals. The most popular animals in the Beijing Zoo are endemic in China in which some of the, are endangered. The Giant Pandas are cuddly, gentle giants and they are subject to preservation and protection so that their populations can grow back again and provide new hope for these endangered species. Of course, Pandas are but one of the many animals that you can find here. There are also northeaster tigers, milu deers, and golden monkeys, all endemic creatures in China.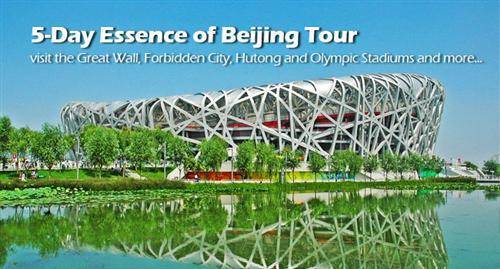 Beyond Chinese animals
There are numerous other animals that are located in the Beijing Zoo such as African Zebras, American Bison, Polar Bears, giraffes, kangaroos and even elephants. They may not be present or available in China, but tourists still rave about the many selections of animals present in the Beijing Zoo, which made the zoo a unique preservation venue. Aside from that, the Beijing Zoo also has some halls and exhibits. You should not miss out on Panda Hall created in the latter years of the 1980s. This is a massive complex of about 2.5 acres. The venue has been made a perfect paradise for Pandas to live and thrive and ensure that they can function securely. Of course, it wouldn't be complete without some element of natural order like the ones you see in Chinese gardens.
Other important venues
Aside from the popular Panda Hall, you should not miss out on Gorilla hall that was created much earlier at 1987. The hall consists of artificially designed wooden apparatus and hillocks that sit on the backdrop of gorilla murals. There is a feeding room, medical facility as well as a mating area. It also consists of manmade pools as well as rockeries. The Beijing Zoo was created to ensure that the animals will feel at ease and so they can live an active lifestyle instead of simply staying stagnant and passive, which contributes to the animal's poor quality of life. At the Beijing Zoo, the welfare of the animals is the most important consideration.
Beijing Aquarium
One of the most important facilities in the Beijing Zoo is the Aquarium that is a big draw for many tourists. The facility was established in 1999 and was heralded as one of the most outstanding facilities in the country. The Beijing Aquarium is not just big. It is a record holder for being the biggest inland aquarium across the world. There are thousands of water species that you can find here such as sea elephants, man eating fishes, sturgeons, as well as sharks. There are also performances from whales, sea lions and dolphins that you can view from the Ocean Theater.
Landmarks and Heritage Sites
The massive venue where the Beijing Zoo sits is not just a place for animal lovers but also for those who enjoy historical artifacts. There are numerous structures and buildings to find in the Beijing Zoo such as Lemarck Hall created as a commemoration for the natural historian. The Memorial Tower of Song jiaoren is another popular site to commemorate the Kuomintang leader.
As you can see, the Beijing Zoo is not just your ordinary zoo. It is a site of historical information and preservation of endangered animals. Through the support of the government, it is possible for Beijing Zoo to continue pursuing its mission of providing joy to people by taking care of the precious animals and the historical landmarks inside the zoo.
Best time to visit
The zoo is open all year round but offers longer visiting hours from April through October, when the weather is fine and sunny.
Solo Adventure Tips:
Location:

How to Get There?

Beijing zoo is easily reached by a number of public buses. To make the city tour easier, many bus lines connect the zoo with other important scenic spots such as the Summer Palace and Xiangshan (the fragrant Mountain).
Ticket Price:

Opening Hours:

1) March 15 to April 30, October 1 to November 14: 7: 30 am to 5: 30 pm
2) May 1 to September 30: 7: 30 am to 6: 00 pm
3) November 15 to March 14: 7: 30 am to 5: 00 pm
4) The Ocean Park: 9: 00 am to 5: 30 pm
More Tips:

Information accuracy:
We try to make the information on China Travel accurate when we write/edit it. If you find any outdated information, please inform us.