Blue Zoo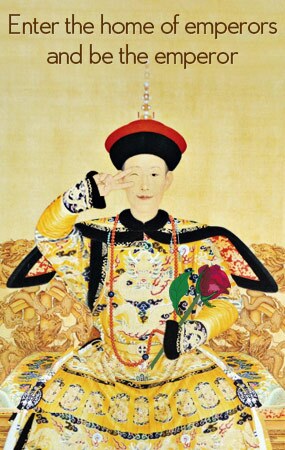 Brief Introduction
Blue Zoo Beijing, otherwise called Beijing Gongti Richina Underwater World, is the first five-star ocean aquarium in Beijing, and it was built cooperatively by China and New Zealand. It boasts the longest acrylic underwater tunnel in Asia, and is by far one of the largest manmade "underwater worlds" in China. Blue Zoo Beijing is operated with the mission of "Education, Entertainment and Environment", and it exhibites the beautiful and miraculous underwater world to visitors via hi-tech means. Through the transparent and winding underwater tunnel, visitors can get close-up views of various marine creatures and feel like being in the underwater themselves. You will also see experienced divers feed and play with the large and ferocious sharks, small but agile seahorses thread their way among the colorful coral thickets; in addition, you can also go to the educational center to attend lectures and watch audio visual presentations about marine life, or shop for marine souvenirs at the gift shop. From free lectures catered to visitors of all age levels to barrier-free passages specially designed for disabled visitors, the five-star aquarium offers excellent services and perfect designs.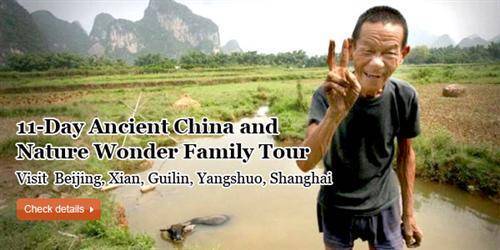 Blue Zoo Beijing boasts a 120-meter-long acrylic underwater tunnel, which is the longest of its kind in Asia. The winding, transparent and movable underwater tunnel can take you down to the underwater world, and observe the underwater world in a panoramic view like a diver. You will feel like the more than 6,000 marine creatures of various shapes and sizes from around the world are swimming side by side with you. The central tank holds 4.5 million cubic liters of seawater and displays about 2,000 fishes of 600 species from around the world. Here you will see sharks that are up to 3 meters long, rays, eels, sea turtles, coral reef fish, deep-sea lobsters, seahorses, starfish and all kinds of invertebrates and some endangered animals! Besides watching those beautiful marine creatures, you can also go to the educational center to attend those lively and interesting lectures about knowledge of marine creatures and life, and have a chance to get small presents. The education center is open all year round (classes are on at 10:30-11:00, 15:30-16:00). During summer vacations and winter vacations, there are summer camps and winter camps available for primary school pupils.
At the five-star Blue Zoo Beijing, you can take Asia's longest underwater tunnel to enjoy the mysterious underwater world, watch divers feed the ferocious sharks, and see how the bizarre rays "fly" in the deep sea. You can also see children's interesting paintings of the ocean, attend free classes at the educational center to make fish specimens on your own and touch the sharks' teeth. The aquarium established a shellfish hall which exhibites more than 500 kinds of shellfish such as sea shells and sea snails from around the world, and many of them are very precious ones. In addition, Blue Zoo Beijing has also built over 20 tanks which hold different themed displays, such as Amazon fresh water fish tank, seahorse tank, coral reef tank and so on. Every day, Blue Zoo Beijing provides exciting shows of shark feeding and beautiful mermaid performances, all are attractive and marvelous.
Feature Performaces
Dance with Sharks:
This thrilling show is on regularly every day. More than 20 big sharks each over 2 meters long swim around the divers who feed the fish to them, while the divers are so calm and are not hurt at all by the sharks. It is indeed an exciting show.
Show time: 10:10 in the morning and 14:30 in the evening.
Mermaid Show:
Every day there are romantic mermaid show. Seeing the beautiful mermaid performers swimming freely in the water will take you into the dreamlike underwater world. This year Blue Zoo Beijing has invited professional water ballet swimmers to present exotic mermaid show and picturesque underwater ballet. It is very enjoyable to see the beautiful mermaids to swim freely with sharks and tortoises, and you will feel like coming to the fairy world and getting back to childhood.
Show time: 11:00 in the morning; 13:30/15:00/16:00 in the afternoon.
 
Solo Adventure Tips:
Location:

How to Get There?

If you take subway, get off at Chaoyang Gate Station.
If you take public bus No 110, 118, 120, 403, 43 and 813, get off at Chaoyang Hospital Station.
If you take public bus No 109, 101, 112, 846, 855, 858and 750, get off at Shenlu Road Station.
 
Ticket Price:

150 yuan per ticket for adults, and 90 yuan oer ticket for children. Children shorter than 1 meter and people older than 80 enjoy free admission.
 
Opening Hours:

Summer: 8:00-20:00
Winter: 8:30-18:30

 
More Tips:

Our local experts are always ready to create you a hassle-free tour. Get an authentic experience by contacting one of our travel advisors.