Chuandixia Village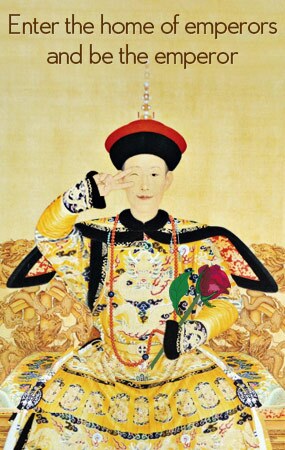 Situated about 90 kilometers from downtown Beijing, Chuandixia Village(爨底下村) becomes well-known for its 500 well-preserved quadrangle dwellings in the possession of over 70 families, which can date back to the Ming and Qing dynasties. It's referred to as the Potala Palace in Beijing. The construction of these antique dwellings integrates tile carving, stone carving and wood carving, with elaborately carved gate piers, rational layout, unique features and various shapes. Chuandixia Village marks the first time that relatively well-preserved ancient architectural complex is discovered in China. Every year, its peaceful tranquilities, distinctive architecture, abundant cultural relics and picturesque natural landscape attract an increasing number of tourists there. It's also a paradise of photographer and shutterbugs for its unique natural beauty. About accommodation, the local villagers are very content to receive you and maybe tell you some history and culture about this ancient village.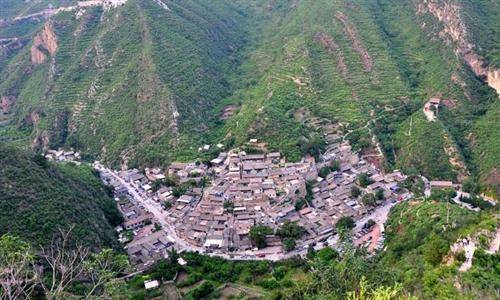 Chuandixia Village (Photo source from the web)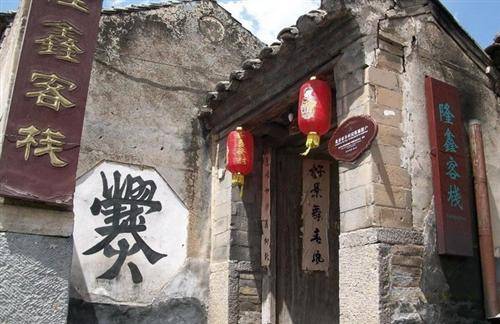 Local House(Photo source from the web)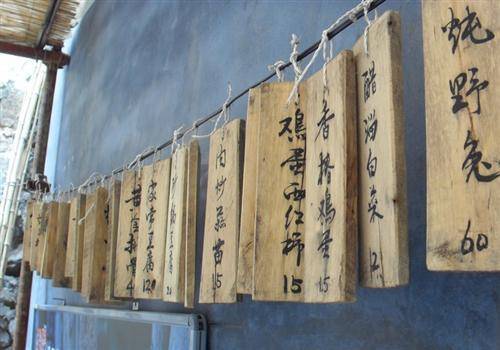 A Local Restaurant(Photo source from the web)
Facts about Chuandixia Village
Located in the Valley of Jingxi Mountain in the west of Beijing, Chuandixia Village covers an area of 5.3 square kilometers, with the elevation of 650 meters above sea level. It enjoys monsoon climate of medium latitudes, with the annual average temperature of 10.1℃ At present, there are 29 families and 93 villagers altogether. Now, Chuandixia Village is a state-level unit for relic protection, which records and witnesses the historical development.
What to See in Chuandixia Village
Chuandixia Village is of great tourism value. Of course, the most significant ones are these ancient historical quadrangle dwellings in the Ming and Qing dynasties. Besides, it also features some historical relics, including ancient grind, ancient well and some ancient temples, such as Quan Cong Temple in the symbol of the god of wealth, Temple of Goddess praying for children and Buddhist Temple blessing people.
These years, Chuandixia Village vigorously develops folk-custom tourism, such as farmhouse enjoyment which is flourishing in the village. Local villagers are quite hospitable to travelers and you can go to a farmhouse to enjoy an authentic local dish and know about folk customs while talking with the host. Besides, Chuandixia Village is also a film base and the base for traditional education in the west of Beijing.
Surrounded by mountains and verdant trees, the natural scenery of the village is just like a diamond in the rough, where you can appreciate vast expanse of terraced fields, Chinese herbaceous peonies, various flowers, running brook, flock of sheep and a colony of bees. In the northeast of Chuandixia Village, there is a mountain named Mount Miaofeng, which is dangerously steep and features layer upon layer of peaks and knolls. Its main peak is 1,291 meters above sea level. Mount Miaofeng boasts amazing natural landscape, such as wondrous pines, grotesque rocks, sea of clouds, waterfalls, red leaves, karst cave and boundless roses in full bloom in early summer.
Board and Lodging
It's relatively cheap for you to get accommodation and have meals in Chuandixia Village. It approximately costs 50 yuan for 3 or 4 persons to have farmhouse dishes, such as stewed small fish, baked corn or millet cakes on a pan and bean curd grinded by local villagers themselves. In the village, nearly every quadrangle dwelling is available for tourists, containing double room, triple room, room for 6 persons and room for 10 persons. Among those, the price of a relatively good double room is about 50 yuan in ordinary times. Booking one in advance is necessary.
Solo Adventure Tips:
Location:

Zhaitang Town (斋堂镇), Mentougou district (门头沟区), 90 kilometers from Beijing City
How to Get There?

You can take No.929 bus from Pingguoyuan and get off at Zhaitang Station, which takes about 2 hours. Or you can take No.326 bus from Pingguoyuan or take No.336 bus from Zhanlan Road Station and then get off at Hetan bus stop, and then take a bus to Chuandixia village. Besides, there are direct buses which depart from Pingguoyua at 7:30 and 12:40, and arrive at Chuandixia at 10:10 and 15:30 respectively; Also, the buses go back from Chuandixia at 10:30 and 15:40, and arrive at Pingguoyuan at 12:55 and 18:05 respectively, with the ticket price of 8 yuan per person.
Ticket Price:

35 yuan per person for adults; 18 yuan per person for students with student's identity cards and elderly people with older cards; free for children shorter than 1.2 meters
Opening Hours:

7:00 to 18:30 every day
More Tips:

Attraction Type: beautiful mountain village with well-preserved antique courtyard dwellings
Best Time to Visit: September, October
Tel: 010-69818988
Time Needed: One day
Nearby Attractions: Shuanglong Gorge, Longmenjian grand canyon, the Pearl Lake
Our local experts are always ready to create you a hassle-free tour. Get an authentic experience by contacting one of our travel advisors.