Huanghuacheng Great Wall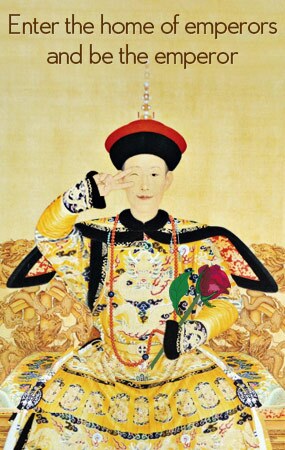 Highlights of Huanghuacheng Great Wall
Huanghuacheng Great Wall, also known as Jintang Great Wall, is an unwonted Great Wall linked by lakes and mountains in Beijing. Huanghuacheng means yellow flower city, and the Great Wall is named Huanghuacheng as the area becomes a sea of yellow flowers especially during midsummer period, which is very beautiful and pleasing. Surrounded by verdant mountains, Huanghuacheng Great Wall boasts birds' twitter, fragrance of flowers and flourishing forests, where you can not only appreciate a landscape of lakes and mountains, but also enjoy the breathtaking unique Great Wall landscape. Huanghuacheng Great Wall is an ideal place to come back to nature, avoiding hustles and bustles of cities.
Three Unique Breathtaking Landscapes
The Great Wall built in 1404: The majestic and precipitous Great Wall built in the Ming Dynasty hovers over the towering mountain ridge, boasting spectacular landscape. It not only functioned as the north gate for guarding the capital, but also served as an important gateway for the protection of Ming tombs.
Lake water divides the Great Wall naturally: Huanghuacheng Great Wall is divided by lake water naturally and three sections are even submerged in the water, creating a unique landscape, which is the only of its kind in China.
Chestnut Garden of the Ming Dynasty: The ancient chestnut trees with twisted roots and gnarled branches stand in different shapes, dating back to the Ming Dynasty. In the Ming Dynasty, soldiers guarding the city spent some time in cultivating, and harvested a large area of chestnut garden. After years of suffering, the weather-beaten still have deep roots and luxuriant leaves, which is the only humanistic wonder in Beijing.
General Information
In order to increase defense, the outer Great Wall and the inner Great Wall were built within Huairou in the Ming Dynasty. The outer Great Wall in Huairou stretches from Dushikou and connects with Miyun Great Wall. The inner Great Wall stretches from Mutianyu to the Great Wall in Yanqing. Huanghuacheng Great Wall belongs to the inner Great Wall in Huairou. Huanghuacheng Great Wall is located 29 kilometers northwest of Chengguan Town in Huairou County, 60 kilometers from Beijing. With a total length of 12.4 kilometers, the solid and practical Huanghuacheng Great Wall used to be a place of strategic importance of the capital in the Ming Dynasty. It consists of 6 gates, 6 fortress and 33 watchtowers, constituting a complete ancient military defense building system.
Customize a Tour to Huanghuacheng Great Wall
If you want to visit Huanghuacheng Great Wall while traveling to Beijing, China Travel can customize a tour to the Huanghuacheng Great Wall, which can save your time and money and trouble-free. Please feel free to tell us your idea!
Solo Adventure Tips:
Location:

29 kilometers northwest of Chengguan Town, Huairou County, Beijing
How to Get There?

 Take bus No. 916 from Dongzhimen station and then get off at Huairou, which costs about 11 yuan. Then transfer to a bus from Huairou to Shuichangcheng, which costs about 3 yuan.
Ticket Price:

 34 yuan for adults; 17 yuan for students with student's ID cards
Opening Hours:

 08:00 to 17:00 from Monday to Friday; 07:30 to 17:30 on weekends
More Tips:

 Tel: 010-69640129
Nearby Attractions: Mutianyu Great Wall, Jiankou Great Wall
Our local experts are always ready to create you a hassle-free tour. Get an authentic experience by contacting one of our travel advisors.