Jiankou Great Wall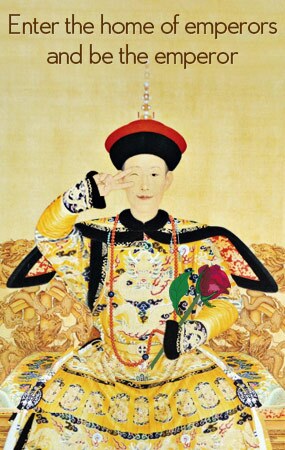 Highlights
Jiankou Great Wall, located in Xizhazi Village in the northwest of Huairou County, 70 kilometers from Beijing and 10 kilometers west of Mutianyu Great Wall, is one of the most precipitous and dangerous parts of the Ming Great Wall, and has become a hot photographic scenic spot of the Great Wall. You can frequently catch sight of photos of Jinkou Great Wall appearing in a number of picture albums. Jiankou Great Wall is deeply loved by photographers because they can take a variety of wonderful photos of the Great Wall under all kinds of lighting and weather conditions in every season. As Jiankou Great Wall is located along mountain ridges, you can see very steep cliffs on both sides. Thus, make sure that you are in good condition and make full preparation.
Detailed Information
The winding and varied Jiankou Great Wall covers a total length of over 20 kilometers, stretching from Niu Ji Jiao Bian Wall to Jiuyan (Nine-Eye) Tower. It has a total of 28 towers and the most suitable place for watching the sunrise and sunset is Zhengbeilou Tower. Without any artificial modification, the Great Wall has serious natural weathering. You can appreciate the original ancient Great Wall landscape. The construction of Jiankou Great Wall can date back to the Tang Dynasty and was completely renovated in the Ming Dynasty.
Jiankou Great Wall consists of the southern part and the northern part. The southern part of the Great Wall is extremely precipitous, which is suitable for professional or experienced climbers to conquer. The northern part of Jiankou Great Wall is relatively smooth, and you can get to the towering watch tower without trek, appreciating green mountains and verdurous valley. Along the northern part, you can also catch fish in Shentangyu Valley on the way where there are a great many fishes.
Customize a Tour to Jiankou Great Wall
If you want to visit Jiankou Great Wall while traveling to Beijing, China Travel can customize a tour to Jiankou Great Wall, which can save your time and money and trouble-free. Please feel free to tell us your idea!
Solo Adventure Tips:
Location:

Jiankou Great Wall is located in Huairou County, 73 kilometres north from Beijing City.
How to Get There?

You can take bus No. 916 from Dongzhimen to Huairou Fangshan, and then transfer a bus to Jiankou Great Wall. The bus operates fro, 10:00 to 15:00 every day.
Ticket Price:

10 yuan per person
Opening Hours:

 24 hours daily
More Tips:

No cable cars or climbing aid facilities at Jiankou Great Wall are available. Packing: Wear comfortable clothes and shoes that are suitable for climbing and sunblocking cream is necessary in summer.
Our local experts are always ready to create you a hassle-free tour. Get an authentic experience by contacting one of our travel advisors.