Jingdong Grand Canyon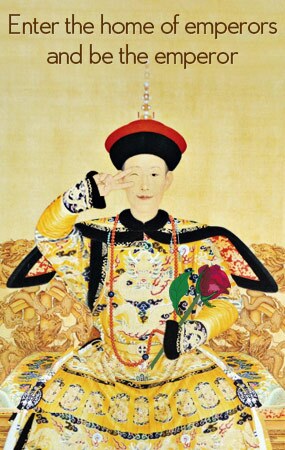 Jingdong Grand Canyon is situated about 85 kilometers east of the center of Beijing. From an aerial view the canyon, thanks to its many water surfaces, looks like a glittering gem inlaid within the triangle formed by the three big cities of Beijing, Tianjin, and Tangshan. To the south of the canyon lies Panshan Mountain, while to the east lies Huangyaguan Great Wall, Duyue Temple, the Imperial Tombs of the Ming (CE 1368-1644) & Qing (CE 1644-1911) Dynasties, and Wuling Mountains, to name the most noteworthy sites. The best season to explore this vast natural wonder is in early autumn, in August or September.
Also called Wulongtan ("Deep Pool of Five Dragons") Grand Canyon, Jingdong Grand Canyon spans some 6 square kilometers. Inside the canyon are numerous caves, deep pools, craggy peaks, splashing waterfalls, and an enormous reservoir. Hundreds of hectares of pine trees grow in the canyon. Nestled here and there under the verdant pines are small villas and log cabins where visitors to the canyon can pause for a rest. The reservoir's 30-meter-high dam provides deep water for those fond of water sports.
Solo Adventure Tips:
Location:

The canyon is located to the east of Haidou ("Black Bean") Village, Pinggu District, about 90 kilometers from the center of Beijing.
How to Get There?

Take bus no. 918 at Beijing's Commuter-Bus Hub Station ("Dongzhimen"), which will take you to the public park entrance of the canyon. On weekends and public holidays, a special tourist bus, bus no. 14, can be taken either from Dongdaqiao Road in the Chaoyang District, or from Zhanlan Road in the Xicheng District. Check locally for departure/arrival times.
Ticket Price:

35 Yuan per person.
Opening Hours:

From 8:00AM to 6:30PM, daily.
More Tips:

Our local experts are always ready to create you a hassle-free tour. Get an authentic experience by contacting one of our travel advisors.