Kangxi Grassland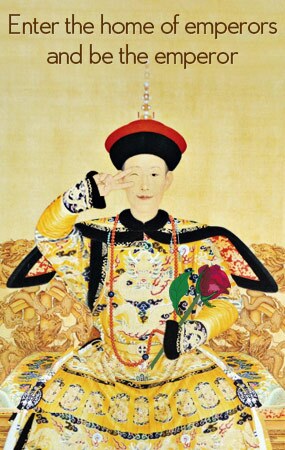 Kangxi Grassland is located 10 km north of the Badaling Great Wall and is only 90 minutes from downtown Beijing. Kangxi Grassland is situated east of the Guanting Reservoir.
It is known as the land of the inundation for the reservoir. This beautiful area is spread over 20 million sq m.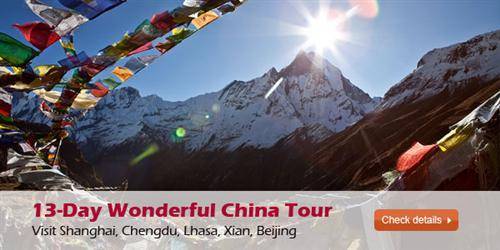 The Appeal of the Location
Kangxi Grassland is a narrow and long grassland with a beautiful lakeshore. It is covered with a blanket of soft green, beautiful carpet of grass. The area grows various plants like chrysanthemum indium and covers along the lakefront and everywhere on the grasslands. It is also home to wildlife such as field mice, foxes, hares and swans. With the beautiful mountains and lakes around the area, it is a naturally beautiful place that attracts thousands of people.
The Stable
One of the biggest attractions in Kangxi Grassland is the stable and the horse riding activities offered. Tourists can have the opportunity to see fine horses of various breeds and colors that run with the wind. Many of these horses are moderately tempered and are comfortable around people while others tend to be wilder in nature. When you try your hand at horseback riding, you will be able to enjoy the distinguishing natural beauty of this area. The Kangxi Grassland is spread over an area of 5270 acres and is the biggest grassland of Beijing. It is located in Yanqing County, west of the Badaling Great Wall between Guanting Reservoir and Haituo Mountain.
Beautiful Natural Beauty
Kangxi Grassland is known for its natural beauty as well as the large number of cattle and sheep that can be found here. During late spring and summer, grass in the area starts reviving and stretches out like a blanket everywhere. There are also many beautiful flowers blooming in the area, horses running freely, cattle and sheep grazing leisurely and Mongolian Yurts sprinkled everywhere on the grasslands. Due to its geographical location, Kangxi Grassland has its own distinctive nature, creating the perfect harmony of animals, grass, water and mountains.
Wide Variety of Activities
Tourists have a large number of activities to try when they visit Kangxi Grassland such as skating, fishing, boating, camel riding and horse riding. Kangxi Grassland is home to the largest racecourse in the country along with a standard racetrack. The staff at the stable here can help tourists find the perfect horse. Professional trainers and horse riding training is also offered.
Wild Life
Kangxi Grassland is known for its abundance of animals and plants. The area is home to over 50 different types of plants such as wild chrysanthemum and alfalfa. It also has more than 10 wild life species including hare and fox as well as 20 species of birds such as wild goose and wild duck that can be found in the area. Tourists can occasionally see swans flying around close to the grass, creating a beautiful picture. At night, it is a great place to build a bonfire, barbeque, dance and have a great party. Tourists can spend at night at the well-appointed, comfortable Mongolian Yurts in Kangxi Grassland and enjoy the delights of rural life and the abundant natural beauty.
Solo Adventure Tips:
Location:

West Dawangzhuang Cun, Kangzhuang Zhen in Yanqing.
How to Get There?

Take a train to Kangzhuang from Beijing. If traveling by bus, take bus number 919 to reach Kangxi Grassland from Deshengmen.
Ticket Price:

CNY 30
Opening Hours:

08:00-17:00
More Tips:

Due to the cool and moist climate of Kangxi Grassland, it is the perfect summer resort. However, it also offers magnificent scenery during winters.
Our local experts are always ready to create you a hassle-free tour. Get an authentic experience by contacting one of our travel advisors.