Lianhuashan ski Resort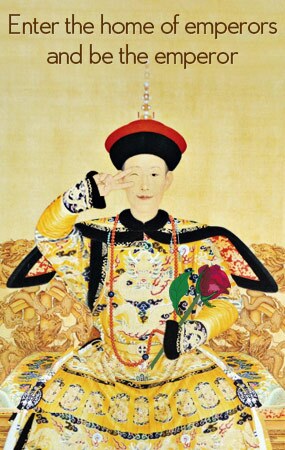 Lianhuashan Ski Resort is located in Zhang Town in Shunyi District of Beijing, only 30 kilometers from Beijing Capital Airport, which enjoys convenient transportation. Covering an area of over 100 square meters, Lianhuashan Ski Resort began to open to the public in December 2003.
At present, the ski resort contains 7 skiing trails including primary, intermediate and high-level trails. Besides, it also contains snowfield motorcycle trail, football on snowfield, tennis court, racecourse and swimming area in summer. The brand new snowboards are all imported from overseas.
In Lianhuashan Ski Resort, there is a large parking lot, a snow equipment rental hall with the area of 12,000 square meters, ecological garden restaurant, a landscape hall, Russian villas of chic styles and many other supporting facilities. The landscape hall boasts picturesque landscape, such as flowing water and green bamboos. Walking in the hall, you can overlook the completely snow-covered mountains. Green ecology is the main characteristic and concept of the ski resort, and it grafted the green ecological garden in the supporting facilities of the resort, which is unique in Beijing.
Eight Features of Lianhuashan Ski Resort
1. Lianhuashan Ski Resort cooperates with Austrian and Japanese skiing associations. Thus, international and professional skiing instructors will instruct you on skiing.
2. The resort also offers various snow activities such as tubing, snowmobile rides, dog &sled rides, football on snowfield, horse racing on snowfield and kart racing on snowfield.
3. The ski resort improves their cash-register system, and charge and handle procedures can be done by card swiping, which brings more convenience for you.
4. In order to help snowboarding enthusiasts to show their superb skiing skills, the ski resort invite the designers from 9010 snowboarding club to plan and design the snowboarding park renewedly.
5. In the ski resort, you can enjoy the comprehensive and more considerate service. For example, you can see dirt-proof boot existing in some areas, which can avoid getting your clothes dirty.
6. For the safety of your property, there are monitoring systems in skiing equipment hall, cashier desk and parking lot.
7. The illumination system creates a gentle and bright atmosphere for night skiers.
8. Dining is a distinguishing feature of Lianhuashan Ski Resort. Its green ecological restaurant offers affordable buffet dinner, characteristic chafing dish and Korea Cuisine. The newly decorated ecological restaurant and Korea Barbecue restaurant can accommodate 800 persons simultaneously.
Solo Adventure Tips:
Location:

No.288, Liangshan East Road, Zhang Town, Shunyi District, Beijing
How to Get There?

Take bus No. 918 from Dongzhimen bus station to Lianhuashan Ski Resort directly.
Ticket Price:

 218 yuan per person in ordinary days (including admission fee, the rent of snowboard, ski boots, ski poles and cable cars); 338 per person on weekends (including admission fee, the rent of snowboard, ski boots, ski poles and cable cars); 60 yuan per person for night skiing (including admission fee, the rent of snowboard, ski boots, ski poles and cable cars)

Opening Hours:

08:00 to 17:00 for daytime skiing; 17:30 to 21:30 for night skiing
More Tips:

The peaking traveling period in this ski resort during the two week Chinese New Year holiday that begins.
Our local experts are always ready to create you a hassle-free tour. Get an authentic experience by contacting one of our travel advisors.