Lingshan Ski Resort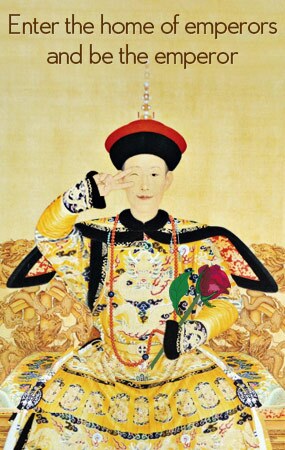 Situated in Lingshan beauty spot in Mentougou, which is 122 kilometers from downtown Beijing, Lingshan Ski Resort ranks as the highest ski resort in Beijing as Mount Lingshan which is 2,303 meters above sea level is the highest peak in Beijing. Covering an area of 20,000 square meters, Lingshan Ski Resort is over 350 meters long and more than 50 meters wide. It has ski runs for both professional skiers and skiing amateurs with complete facilities. The primary ski run is only 15 meters wide and 215 meters long. Tourists can get to the mountaintop by ropeway. Lingshan Ski Resort is equipped with a variety of skiing recreational equipments and activities, including snowmobile, snow biking, snow tubing, alpine skiing and sleds, which can meet various entertainment needs of various tourists. 
In order to ensure adequate snowfall, the ski resort imported a large artificial snowmaking machine. Thus, you can also enjoy oneself to the full during days of little natural snowfall. From mid-December to the following late-February every year, alpine skiing festival is held in Lingshan Ski Resort boasting a number of ice-snow recreational activities. The skiing coaches are all experienced skiers who were the national players before. After skiing, you can stay at Lingshan Training Center and have a taste of the characteristic roast whole lamb. Or you can live in peasant families and taste farmhouse foods if you like.

Customize a Tour to Lingshan Ski Resort
If you want to visit Lingshan Ski Resort while traveling to Beijing, China Travel can customize a tour to Lingshan Ski Resort, which can save your time and money and trouble-free. Please feel free to tell us your idea!
Solo Adventure Tips:
Location:

Lingshan beauty spot in Mentougou, 122 kilometers from Beijing
How to Get There?

Take bus No.929 branch at Pingguoyuan Subway Station; or you can drive a car according to the road signs on National Road 109.
Ticket Price:

 35 yuan per person
Opening Hours:

 9:00 to 17:00
More Tips:

 Nearby Attractions: Lingshan beauty spot, Lingshan Tibet Museum, Longmen forest park
Our local experts are always ready to create you a hassle-free tour. Get an authentic experience by contacting one of our travel advisors.