Liulichang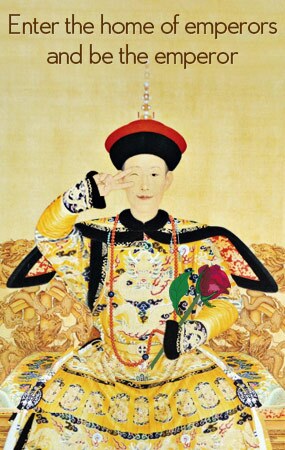 Nearby Peace Gate, Liulichang (Glaze Factory) is one of famous hutongs in Beijing. With a long history, it is a popular cultural hutong to buy ancient four treasures of study and ancient books in Beijing.
Liulichang was called Haiwang (the king of the sea) Village during the period of 907 to 1125. It gets the name as it is a place to make glazed products for imperial palace in the Yuan and Ming Dynasties. A lot of antique sellers started their business in the Qing Dynasty, so Liulichang has become a famous concentration of antiques, paintings, calligraphy, books and four treasures of study((writing brush, ink stick, ink slab and paper)) of ancient China.
With a length of 750 meters after its renovation in 1982, Liulichang cultural street extend to Yanshou Temple Street in the east, Liu Lane in the west and South Xinhua Street in the middle. The street is full of traditional Chinese architecture elements to make people impressive.
Highlights
There are a lot of famous Chinese book and antique shops in Liulichang such as Rongbaozhai, Wenkuitang, Baoguzhai and Qingyuntang. In the past, great calligraphers and celebrities loved to write plaques for shops including Shaoji, Lu Yunku, Kang Youwei, Liang Qichao, Weng Tong, Hua Shikui and Shen Yimo. Contemporary calligraphers wrote plaques for shops like Ge Wenge, Yue Yatang, Qia Fangzhai, and Zhenghuan Pavilion.
The four treasures in a Chinese study are widely sold in Liulichang. Shops are well known as Chinese names like Li Fushou, Wu Wenkui, Li Yutian and Dai Yuexuan which are famous for writing brushes. Li Fushou can meet needs of all kinds of painters' pen. Qingmi Pavilion is the largest and longest paper shop in Liulichang. Yide Pavilion's ink is popular among great painters and calligraphers.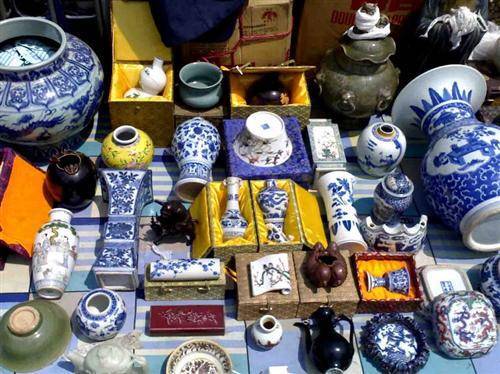 In addition, there are some shops specializing in duplicating tri-colored glazed pottery of the Tang Dynasty, ancient paintings and antiquities which are so vivid that some specialists can't distinguish. There are a lot of couplet shops as well. Huoshen Temple in ancient China has become Xuanwu Cultural Center and Xuanwu Writer Institute in Beijing. Here you can listen to some famous Chinese writers or professor's lectures.
Solo Adventure Tips:
Location:

Outside Peace Gate, Xicheng District, Beijing
How to Get There?

You can take Bus 7, 14, 15, 45 and 66, and get off at Liulichang Stop. You can also take Bus 102, 105 and 603, and get off at Hufang Bridge to Liulichang.
Ticket Price:

Free
Opening Hours:

A whole day
More Tips:

The surrounding scenery: Shicha Lake, Houhai, Prince Gong's Mansion, Beijing Zoo
Recommended time: 1 to 2 hours
Our local experts are always ready to create you a hassle-free tour. Get an authentic experience by contacting one of our travel advisors.