Museum of National Art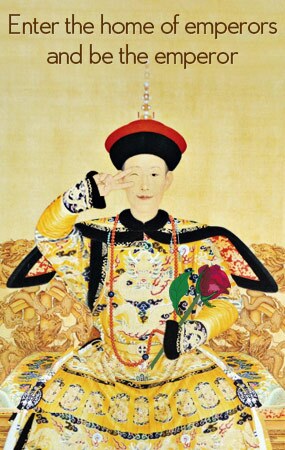 The Museum of National Art or the National Art Museum of China is a heaven for art and culture lovers who want a glimpse of the majestic historical art both in China and from all over the world. Chinese art is very unique and is unlike no other, and the museum is the best place to experience it. The museum also lends a glimpse of other nations' art, giving Chinese people a chance to explore other cultures. To sum it up, the museum is a homage to art itself; thus, it always affords an awe-inspiring experience to its visitors.
Fast Facts
Address: 1 Wusi Dajie, East District, Beijing, China 100010
Ticket price: Admission is free
Opening hours: 9:00 a.m. to 5:00 p.m. but newly arrived guests are no longer allowed to enter after 4:00 p.m.
What You'll See There
The National Art Museum of China or NAMOC is a national museum that collects, researches, preserves, and exhibits all artworks in China, including both modern and traditional pieces. The museum was established in June 1963, and the title board of the museum was inscribed by Chairman Mao Zedong, demonstrating the museum's position as a national museum.
The museum, which covers an area of 18,000 square meters, is divided into 17 exhibition halls spanning five floors. The main building features an exhibit of the ancient Chinese building styles. There you will see ancient Chinese attics, ethnic architecture, and China's traditional yellow glazed tiles.
Collections
All in all, the museum's collections sum up to a total of over 100,000 pieces of art. The pieces range from traditional and modern, giving visitors a glimpse of China's past and present. Visitors can marvel at the masterpieces, award-winning artworks, and folk works. Featured painters include:
Ren Bonian
Wu Changsuo
Huang Binhong
Qi Baishi
Xu Beihong
Jiang Zhaohe
Situ Qiao
Li Keran
We Zuoren
Ye Qianyu
Luo Gongliu
Wu Guanzhong
Foreign artworks are also featured, including four oil paintings by renowned painter Pablo Picasso and 177 pieces of German artworks donated by collectors Mr. and Mrs. Peter Ludwig back in 1999.
Exhibitions
The main highlights in the museum are the major exhibits that are held there. Over the years, the museum has held several domestic and international exhibits, including:
Original Works Exhibition of 500 Years Collected by Armand Hammer
Rural Landscape Painting Exhibition of the 19th Century in France
Original Works Exhibition of Pablo Picasso
Engraved Painting Exhibition of German Expressionism
Oriental Spirit: Art Exhibition of Joan Miro
Grand Exhibition of African Art
Italian Art – Italian Life
Art in America: 300 Years of Innovation
One of the most popular exhibitions held at the museum is 'The Lights of Dun Huang'. The exhibit was held in 2008. It set three new records in terms of the number of daily, monthly, and singular visitors. In just two months, the exhibit brought 660,000 visitors to the museum.
How to Get There
To get to the museum, visitors can take City Bus Routes 2, 3, 8, 60, 101, 103, 104, 108, 109, 111, 112, 420, 810, 814, 819. The museum is also accessible by car. There is a counted parking area to accommodate guests with cars.
Best Time to Visit
The best time to visit the Museum of National Art in China is when you're particularly interested in the exhibition being held there. But if you're not particularly after a specific exhibition, anytime is a good time to visit the museum and check out its regular collections.
Travel Tips and Reminders
If you're a true art lover or if you are visiting for educational or research purposes, bring a valid ID card so you can rent Chinese and English audio guides for the permanent exhibitions in the museum.
Solo Adventure Tips:
Location:

No.1 Wusi Dajie, Dongcheng District (Bus routes Nos. 101, 104 and 108, please get off at the station of art museum.
How to Get There?

Ticket Price:

Opening Hours:

9:00-16:00, closed on Mondays
More Tips:

The English audio guide machine can be rented for 10 yuan with  a deposit of 200 yuan and your ID card.
There is a restaurant open from 11:00 till 14:00 and a café open from 9:00 till 17:00.
Our local experts are always ready to create you a hassle-free tour. Get an authentic experience by contacting one of our travel advisors.