Museum of the Chinese Nationalities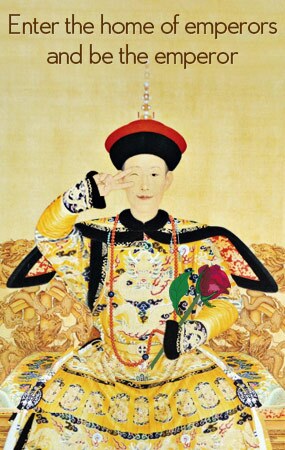 The Park of Chinese Ethnic groups or the Museum of Chinese Ethnic Groups lies at the southern end of the Olympic Park. Covering 50 hectares, the museum has big show window displaying cultures and heritages of China's 56 different nationalities. The construction of the park began in 1992 and partially open to public since then. The expansion of the park has never ceased and so far more than 40 halls (each hall takes a certain ethnic groups as its theme) have been set up. The construction of the whole park will be finished by the August of 2008; by then it will function as an activities center of the Olympic park.
The park reflects the colorful Chinese culture in many respects: ethnic architectures, totems, life styles, customs, costumes, art forms among many others. Meanwhile, various national festivals including the Water-splashing Festival of Dai nationality, Torch Festival of Yi nationality, Lusheng Festival of Miao nationality and Great Temple Fairs are celebrated in a magnificent manner, and thus bring the tourists into a charming cultural world. All these performances bring a climax for the tourists and make a propaganda for "New Beijing, New Olympic Games" and an illustration of the theme – "human Olympic, scientific Olympic and Green Olympic". The living folk customs, the glorious performances, elegant and harmonious atmosphere, all the above attracted every tourist from all over the world.
Solo Adventure Tips:
Location:

West to the Asian Games Village, East Road of the 4th North Ring Road
How to Get There?

1.Take Loop Subway to Gu Lou Da Jie (the Avenue of the Drum Tower) and transfer to Bus No. 819, 
2.Take Loop subway  to Andingmen and transfer to Bus No. 407, 345, 55, 315, 344, 727, 845, 919, 804 or 618,
Ticket Price:

1. 90 Yuan for the whole garden;
2) 60 Yuan  for the northern Garden or Southern Garden
Opening Hours:

8: 30 am to 6: 00 pm,  the Northern Garden is open throughout the year while the southern Garden is open from April to November
More Tips:

1. Food and Beverage: The restaurants inside the park offer authentic food of the different ethnic groups in China. 
2. Highlights of the park: 1) In the Southern Garden one can try the one kilometer sightseeing cruise at the cost of 10 Yuan per person for about 10 minutes; 2) One kilometer sightseeing electric car tour, 5 Yuan per person, start from the Village of Tujia People; 3) Walk on the 30 meters high Wangtian (looking up to the heaven) Tree, the tree is 300 meters in length on which one can see the Olympic Park and obtain a panorama of the whole garden. 
3.   All the ethnic villages and exhibition halls of the park provide guiding and explanations in several languages. Crutches (50 Yuan for deposit), wheelchairs and consignment are complimentary (500 Yuan for deposit) in the park.