Old Beijing Gets Moving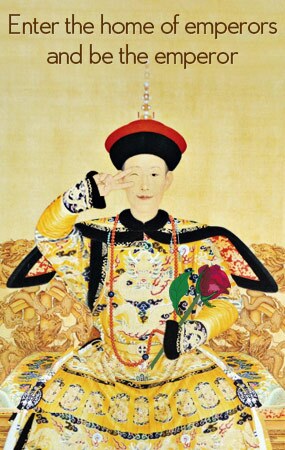 No people could visit the old Beijing back to 1930s. However, a spectacular animated street scene would let you recall it. A multi media scroll "Old Beijing Gets Moving" displayed on a 228 meters long and 3 meters high screen, exhibits at the Salon at the National Convention Center, Beijing. The painter, Wang Daguan, spent over 30 years in drawing the original paper panorama.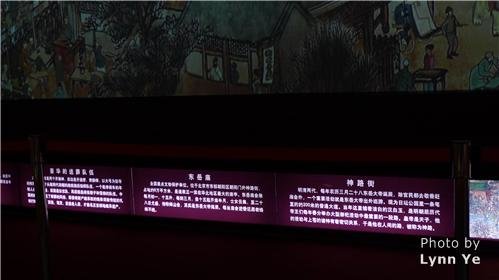 Tiny people, walking, talking, shopping, playing, laughing and working in this 3-D digital scroll are represented as they go about their daily lives. Weddings, festivals, ceremonies, parades, performance, funerals, hutong, ancient temples, shops, theaters, dwellings, landscape and all other facets are shown in this picture. In addition, audio effects create a sensory experience for visitors.
If you want to know old time wedding, you would never miss this gigantic painting, which is a lively reflection of wedding in 1930s and describes all the details. At that time, rich families would prepare lots of presents. As you can see from the team of the scroll, dozens of servants are holding silk, gold, jewelries and many other treasures for the couple. Some teams could even reach at several miles.
3 parts consist of this Expo. Animated video exhibition of Old Beijing Gets Moving, Marketplace and Culture of Old Beijing exhibition and Chinese painting and calligraphy exhibition.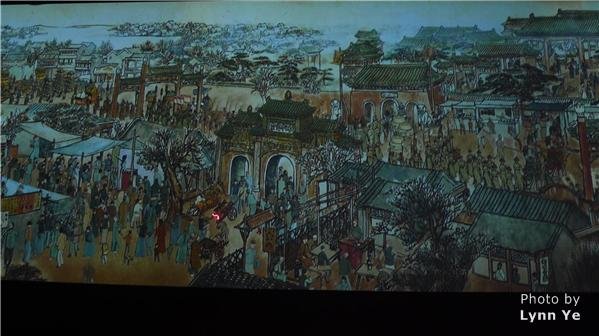 Attractions in Expo "Old Beijing Gets Moving"
The gigantic screen of the scroll is the advantage of this exhibition. The length of this dynamic painting is 4 times longer than Riverside Scene at Qingming Festival on Shanghai World Expo in 2010. With hundreds of thousands activities, vivid face expressions, characters and businesses, this dynamic scroll would give you comprehensive views of old Beijing.
In marketplace and Culture of Old Beijing exhibition, 100-meter length hutong Zhang reflects hutong scene of old Beijing. There are over 120 shops, 130 businesses and 300 vivid clay figures in this part. The crafts of such sophisticated process are praisable. Paintings of Beijing Opera are special attractions alongside the Marketplace and Culture of Old Beijing exhibition.
Visitors may watch thousands of objects of old Beijing. Hundreds of old doorplates, furnishes and decorates are available to for tourists to shoot.
There are performances of folk customs, like shouting, yaohe in Chinese, selling old fish hair cutting and so on. Every business has its own rhythm that gives visitors an immersive feeling.
Many masters' paintings, photographs and calligraphies are displayed in Robin Art Gallery.
Solo Adventure Tips:
Location:

How to Get There?

Ticket Price:

80 yuan per person
Opening Hours:

More Tips:

Our local experts are always ready to create you a hassle-free tour. Get an authentic experience by contacting one of our travel advisors.